Restaurants Near Easton Pennsylvania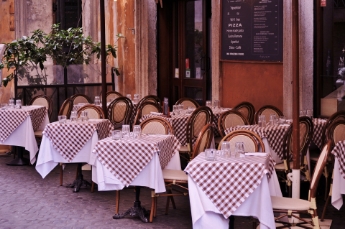 If you live in the Easton or Williams Township area, there are many great restaurants all around you! Whether you are craving Italian, seafood, Chinese, American, or anything else, you will certainly be able to find a satisfactory restaurant. Below, we are showcasing the three best restaurants in the local area according to TripAdvisor ratings. Check them out!
Ocean
This restaurant has a New York City feel and a lounge-like atmosphere. The menu is diverse and showcases many amazing dishes.Named a top 100 American Fare Restaurant and winner of the 2013 OpenTable Diners' Choice Award - this restaurant has the reputation to back up its delicious entrees. Ocean is sure to satisfy your appetite for amazing food!
Daddy's Place
This local dining joint is a family-owned restaurant with a relaxed atmosphere. It serves a Mediterranean-style dishes with a mix of Easton, Pennsylvania traditions. Daddy's Place is a great place to go with your family and friends!
Marblehead Chowder House
Currently the most highly rated restaurant in Easton, PA, the Marblehead Chowder House will delight your taste buds and uplift you with its great food! New England tradition meets Pennsylvania hospitality in this cozy, family-friendly restaurant. Amazing seafood and great staff will greet you when you visit!
For more dining options in the Easton area, see the map below.