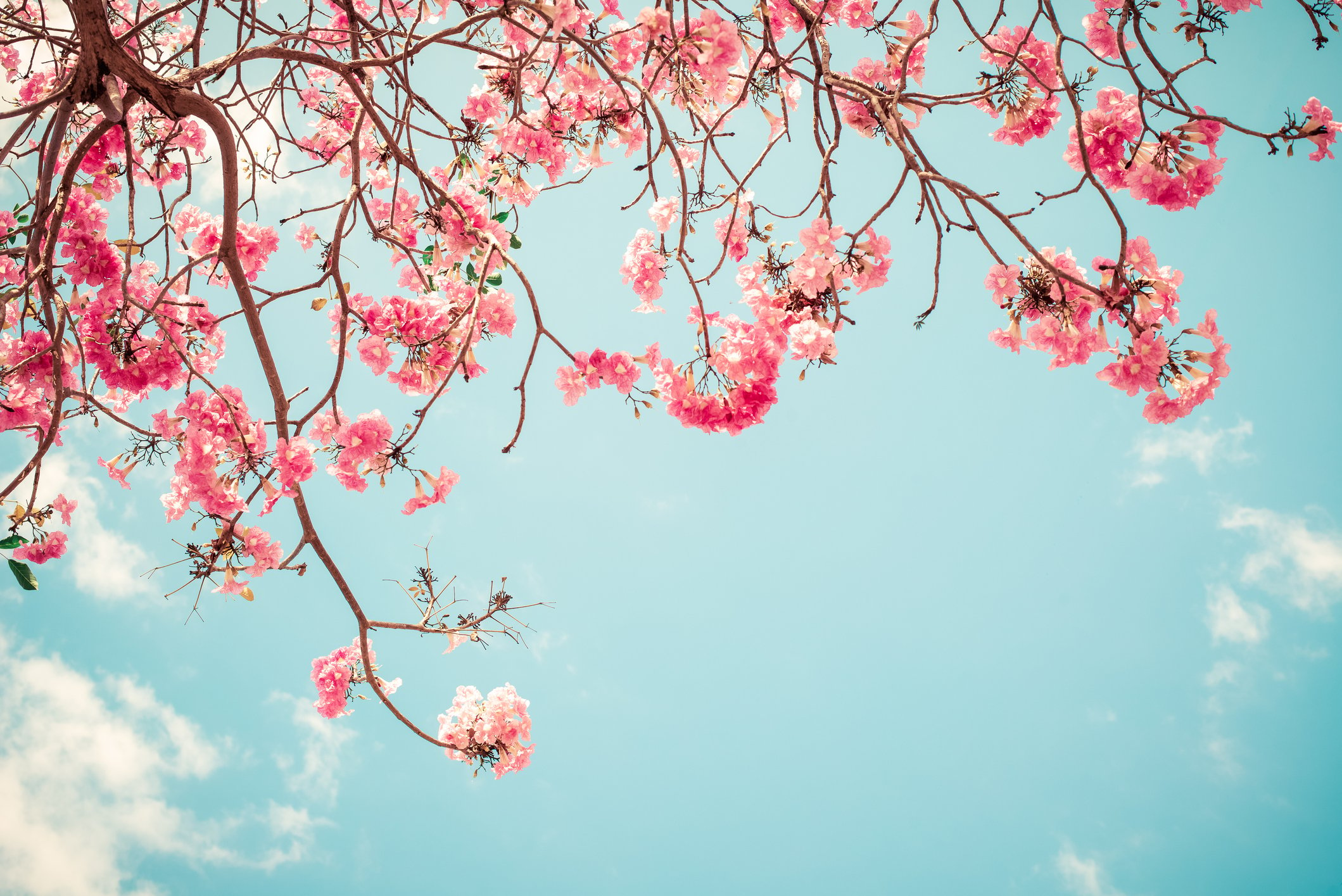 Are you looking to add some fun activities to your weekend agenda? Whether you're into yoga, wine tastings or fairs, you'll find plenty of spring events near Bridgewater to keep you busy. Here are just a few you may want to add to your calendar.
April 2nd - June 4th - Spring Yoga
Spring is the perfect time to stretch your muscles and tone your body in preparation for the busy summer months. North Branch Park in Bridgewater offers a 10-week Hatha Yoga class that's ideal for both beginners and yoga veterans. Beginner classes will be held from 9:30 to 10:30 a.m. on Tuesdays and 5:30 to 6:30 p.m. on Wednesdays at Park Commission Headquarters on 355 Milltown Road. The mixed level class will meet from 7 to 8:15 p.m. on Wednesday.
Yoga mats are available for sale on the first day of class if you don't have a mat. Fees are $80 for the beginner class and $100 for the mixed levels class.
April 14th - Bloomfest
Washington, D.C. isn't the only place to enjoy spring cherry blossoms. In fact, Branch Brook Park in Newark is home to more than 2,700 Japanese cherry blossom trees. After you stroll through the tree-lined pathways in the park during Bloomfest, enjoy the live musical and cultural performances or pick up a knick-knack for your apartment at the crafter's marketplace. The festival will be held from 11 a.m. until 5 p.m on April 14th. Admission is free.
April 25th - 28th - New Jersey Flower & Garden Show
Whether you have a green thumb or plants seem to wither as soon as you touch them, you won't want to miss the 17th annual New Jersey Flower & Garden Show, held at the New Jersey Convention & Expo Center in Edison.
This year's theme, Artists of the Past, features brightly colored garden displays inspired by Van Gogh, Picasso and Monet. After you tour the displays, you may want to make a little time to view the plants entered into the horticultural competition. If your apartment could benefit from a little color, stop by the Grand Indoor Marketplace and pick up a flowering plant or two. The show also features lectures and demonstrations on plant care, flower arranging and other topics.
April 26th - Somerset Patriots Home Opener
An opening baseball game is a sure sign that spring is finally here. If you've been patiently counting the days until you can watch your favorite sport again, you'll want to add the Patriots' home opener with the New Britain Bees to your calendar. If you stick around after the 7:05 p.m. game, you'll be treated to the first fireworks display of the season.
The season's bound to be an interesting one. In addition to re-signing batting champ Craig Massey, infielder/outfielder Mike Fransoso and pitcher Vince Molesky, the Patriots have added a few outstanding rookies you won't want to miss. Games are held at TD Bank Ballpark in Bridgewater.
May 11th - Wine & Comedy Night at Old York Cellars
Do your trips to Bridgewater Commons Mall always include a stop to sample the wine at Old York Cellars' tasting room? Why not visit the company's winery in Ringoes for a night of wine and comedy? Comedian Eric Lyden will be headlining May's comedy night.
Although you can purchase wine at the event, you'll need to bring your own food or snacks. The doors open at 7 p.m., and the show begins at 8 p.m. Old York Cellars requires advance purchase of tickets and won't be selling tickets at the door. Tickets cost $25 (or $20 if you're a member of the Vintner's Club).
May 20th - A Taste of Somerset
There's no shortage of restaurants in our area, but many of us don't have the time to check out every single one. A Taste of Somerset, now in its 27th year, makes discovering new restaurants simple. The event, which benefits PeopleCare Center for Nonprofits, features food and drink from more than 50 local restaurants, caterers and beverage companies. You'll want to arrive at the Palace at Somerset when the event starts at 6 p.m. to ensure that you have time to sample everything you'd like to try.

Are you looking for an apartment near Bridgewater? Fairway 28, a Country Classics Rental Community, offers luxurious, pet-friendly one- and two-bedroom apartments that include stainless steel appliances, tiled kitchens and baths, spacious closets in master bedrooms, private balconies, a fitness center and a dog run. Contact us for information on current apartment availability.