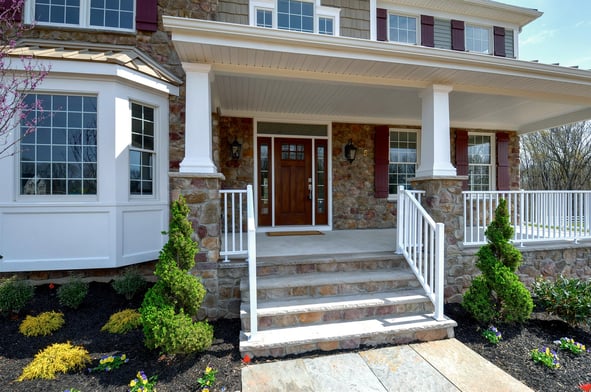 Is a new home in your future? If you're currently narrowing your options in Central New Jersey, you may want to add Montgomery Township to your list. Despite its convenient location, the township isn't overrun by development. Large wooded lots give you the peace and privacy you crave, yet you never have to travel far to reach a major highway or buy a loaf of bread. Our handy guide explores topics of interest to potential Montgomery Township homeowners.
All Roads Lead to Montgomery Township
Long commutes not only increase your stress level, but can also cause you to pack on the pounds. In fact, a research study conducted in England discovered that people who spent an hour or more traveling to work consumed an average of 800 more calories per week than those who had shorter commutes.
The township's Central New Jersey location, makes commuting to Philadelphia or New York City very convenient. Route 206, the main thoroughfare through Montgomery Township, leads to routes 78 and 287. Philadelphia-bound commuters can pick up I95 just a few miles away from the township. New Jersey Transit trains depart regularly from the nearby Princeton Junction station, while Amtrak service is available in Trenton or New Brunswick.
Job Opportunities Are Plentiful
Many companies have their headquarters in Somerset County or maintain large facilities in the area, including Linde Americas, Zeus Industrial Products, Ferrero USA, Zeus Industrial Products, Nestle, Citigroup, Ortho-McNeil, Johnson & Johnson, Ortho Clinical Diagnostics, MetLife Insurance, Pfizer Inc., Sanofi-Aventis and Janssen Pharmaceuticals. The area is also home to many small businesses, ranging from law, medical and dental offices to architectural and advertising firms to retail stores.

Top Rated Schools Draw New Home Owners
An area's school district is a very important consideration when you're considering making a move. Poorly performing districts not only prevent your child from receiving the quality education he or she deserves, but may also contribute to lower home values and sales prices.
Niche.com's 2017 Best Schools list ranks the Montgomery Township School District fifth in the state and 16th in its list of best districts for New Jersey athletes. The high school recently ranked 25th in New Jersey in U.S. News & World Report's evaluation of the best high schools in the country.
More than 7,000 students attend five Montgomery Township schools, including Orchard Elementary (preschool through second grade), Village Elementary (third and four grades), Montgomery Lower Middle (fifth and sixth grades), Montgomery Upper Middle (seventh and eighth grades) and Montgomery High (ninth through 12th grades).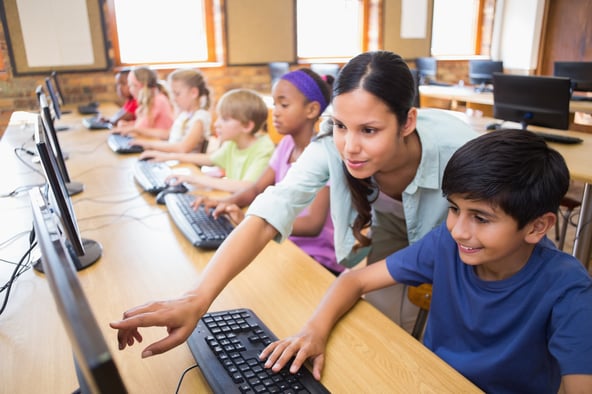 The school district provides a strong science and math curriculum from the elementary through the high school level. Elementary students participate in an innovative three-dimensional learning approach that helps pique their scientific curiosity, while high school students have the change to apply their science and math skills in competitions at the local, regional and national levels.
Plentiful extracurricular activities and sports keep Montgomery Township students engaged and active when school hours end. In addition to girls' and boys' basketball, track, soccer, tennis and other traditional high school sports, Montgomery High also offers fencing and ice hockey teams.
Open Spaces Abound, Thanks to the Township's Semi-Rural Location
Filling every square foot of land with homes and businesses is a priority for some municipalities, but not Montgomery Township. The local government is committed to preserving the rural flavor of the township, now and in the future. Although more than 22,000 people live in the Township, it doesn't feel crowded, thanks to numerous public parks and protected open spaces.
If you enjoy hiking or bird watching, you won't have to go far to enjoy your favorite pastime. Trails at Van Horne and Skillman Parks and the Delaware and Raritan Canal State Park meander through wooded landscapes full of wildlife. Van Horne Park also offers playgrounds, basketball courts and baseball and soccer fields.
Changes and improvements are constantly being made to Montgomery Township Parks. Woods Edge Park recently added two new playgrounds, while a new dog park was scheduled to open in Skillman Park in late September. In May, the township acquired 13.5 acres at Broadway and Route 601. The acquisition preserves wetland and forests and may someday be used for recreational opportunities.
There's No Shortage of Things to Do in the Area
Have you ever wished you knew how to fence or bang out a tune on the piano? Mastering new skills is as simple as taking a class offered by the Montgomery Township Recreation Department. Other offerings for adults include ballroom dancing, languages, yoga and swimming. Activities geared to the township's younger residents include after-school arts and crafts programs, swimming lessons, acting classes, SAT prep classes, sports and a popular summer camp.
During the warmer months of the year, area golf and country clubs keep local residents busy. The Bedens Brook Country Club and Cherry Valley Country Club, both membership-only clubs, offer challenging 18-hole courses, tennis courts and swimming pools. The public Stonybrook Golf Club has a driving range, in addition to an18-hole golf course.
The Township holds an impressive number of community events. The annual Independence Day Celebration marks the big day with fireworks, food and music, while the Montgomery Fun Fest, held at the Princeton Airport in September offers food, entertainment, music, games and classic cars. When October rolls around, area children enjoy participating in the Trunk-or-Treat event held in the high school parking lot.
The annual Turkey Trot, a November event open to runners ages 3 and up provides particularly tasty prizes. First place winners in every category are awarded turkeys, while other winners receive ribbons. Popular activities during December include the Holiday Sing-Along and the Santa Calling program.
Montgomery Township is the Ideal Place to Build a New Home

Building a new home affords you the opportunity to create the ideal space for your family. There's no need to try to make an outdated floor plan work or tackle lengthy renovations when you move into a brand new home. Thanks to the sheer size of Montgomery Township, space still exists to build executive-style homes on large lots. In fact, Fox Brook at Montgomery, a Country Classics community, provides large floor plans on one+ acre wooded homesites just off Route 206.
Every home features four bedrooms, three to five bathrooms, spacious chef's kitchens, large walk-in closets, studies and three-car side-entry garages. Popular options include sunrooms, inlaw suites/5th bedroom, and princess suites. In addition to adding or enlarging rooms, one important advantage of new construction is the ability to choose all of the finishes and features of your new home. Upgrading your new kitchen is as simple as making a few changes to countertops and cabinets.
Finding a new home that fits your budget and your lifestyle is crucial when you're searching for a new home. Fox Brook at Montgomery offers five floor plans to ensure you'll never outgrow your new space. Whether you prefer the 3,647-square-foot Brentwood, starting at $894,990 or the 4,876-square-foot Somerset, available at a starting price of $1,067,990, you'll find your new home offers plenty of customization options.
Taxes are an important consideration when you're shopping for a new home. Your taxes help pay for the highly rated Montgomery Township schools and local programs, parks and services. Taxes do tend to be higher in suburban areas, but higher taxes come with an important benefit. Montgomery Township offers a semi-rural atmosphere that provides plenty of privacy for homeowners.
Owners of new homes pay higher taxes than those who purchase older homes, but new homes offer important benefits that can offset higher taxes. Because your home is in excellent condition, you won't have to worry about expensive repairs for years to come. Should any problems crop up during the first year you live in your home, the builder's warranty will cover repair or replacement costs.
Are you looking for a spacious home in a prime Montgomery Township location? Why not pay a visit to Fox Brook at Montgomery? Our executive homes offer the ultimate in luxurious living in a prime Central New Jersey location. Contact us for information about current availability.
Sources:
CNN: A Longer Commute Could Hurt Your Health, Add to Your Waistline
http://www.cnn.com/2016/08/23/health/longer-commutes-health-problems/index.html
Montgomery Township Website
http://www.twp.montgomery.nj.us/
Wikipedia: Montgomery Township, New Jersey
https://en.wikipedia.org/wiki/Montgomery_Township,_New_Jersey
Montgomery Township School District
http://www.mtsd.k12.nj.us/Domain/1
NJ Family: New Jersey's Best Townships for Families – Montgomery Township
http://www.njfamily.com/New-Jerseys-Best-Towns-for-Families-Montgomery-Township/
Niche: 2017 Best Schools
Montgomery Township School District Rankings
https://www.niche.com/k12/d/montgomery-township-school-district-nj/
Montgomery Township School District
U.S. News & World Report: Montgomery High School: Best High Schools
https://www.usnews.com/education/best-high-schools/new-jersey/districts/montgomery-township-school-district/montgomery-high-school-12653
Hillsborough Patch: Who Pays New Jersey's Biggest and Smallest Property Tax Bills
https://patch.com/new-jersey/hillsborough/who-pays-njs-biggest-smallest-property-tax-bills-check-hillsborough-0
CNBC: Things That Make Your Property Taxes Go Up