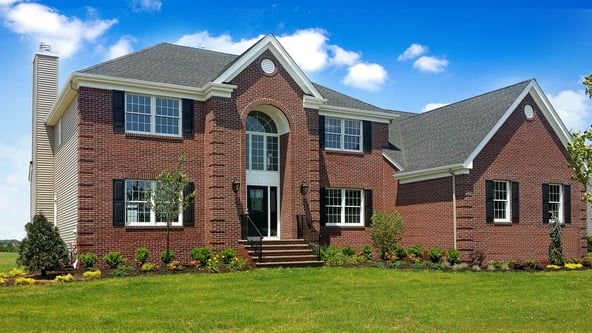 Do you find new home floor plans a little confusing? Although plans provide a wealth of information, it's not always easy to visualize how your completed home will look. These tips will help you evaluate and compare floor plans for New Jersey homes.
Go with the Flow
The ideal flow makes it easy to move from one area of the home to another. Check the flow by using your finger or a pen to trace the routes to the various areas of the home. Is every room easy to reach from the foyer or a second-floor hallway? Flow is particularly important in the kitchen. If the appliances and sink aren't located fairly close together, or you have to travel through several other rooms to reach the dining room, you may soon regret your home choice.
Consider the Private Spaces
Open concept homes are extremely popular, but these homes do require sacrificing some privacy. A separate living room or study can help ensure that you'll have a quiet place to do a little work or even catch up on the game while everyone else watches a movie in the family room.
Look for Convenient Entrances
The entrances to your home serve as a transition between the public and private areas of your home. For example, in most cases, you wouldn't want your front door to open directly into the family room or living room. If a transition zone is important to you, make sure the plan offers a large foyer in the front of the house. Access from the garage or yard through a mudroom or laundry room is ideal. The mudroom offers the perfect place to shed coats, backpacks and dirty shoes.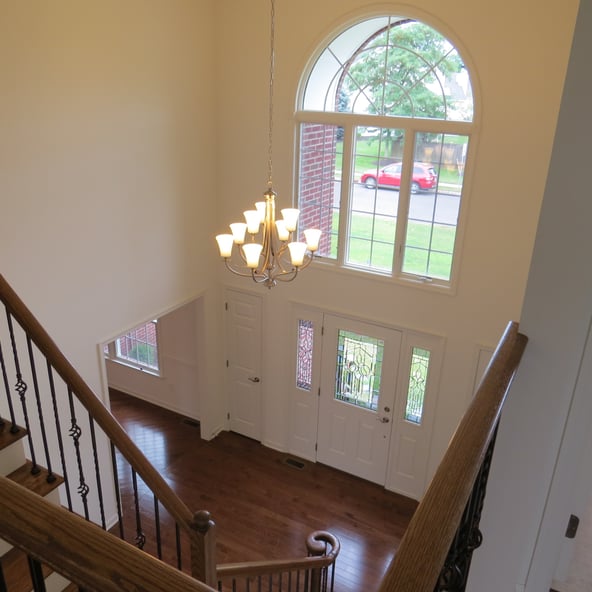 Check Out Room Sizes
It's hard to visualize how well a room will fit all of your furniture simply by looking at a floor plan. Roomstyler.com, Roomsketcher.com and similar websites allow you to create virtual rooms and add furniture and other features. If you're still not sure if a bedroom or family room will be big enough, use grass-safe spray paint to outline room dimensions in your backyard.
Think About Bedroom Locations
Do you want your master bedroom on the first floor or second floor? If you're not sure where you want to place your master bedroom, look for floor plans that offer the flexibility to create a first floor master bedroom suite. Consider guest suite locations also. Although guest suites are typically located on the second floor, a first floor study could be expanded to create a guest suite.
Look for Must-Have Features
It's a good idea to consider the list of items that you absolutely must have in your new home before you begin looking at floor plans. Add items like walk-in closets, 3-car garage, sunroom, study, kitchen island, two-story foyer, large family room and a sitting room in the master bedroom to your list. If an floor plan doesn't have the required items or can't be customized to include them, move on to the next plan.
Put It All Together
These tips will help you evaluate a new home floor plan, such as the 3,200 square-foot Brentwood offered by Country Classics at Hillsborough. The Brentwood's elegant design features are on display the moment your guests pass through the front door into the large two-story foyer, which features a dramatic turned staircase. From the foyer it's easy to access the kitchen, living room, family room and dining room. The foyer provides an elegant space to welcome your guests, yet shields the kitchen and other private spaces from view.
The spacious kitchen is open to the sunken family room, making it easy to grab a quick snack from the refrigerator during a commercial or catch up with guests while you prepare a meal. If the family room isn't quite big enough, two expansion options are offered.
A study tucked away in the far corner of the house provides the solitude you need to indulge in your favorite hobby or participate in a late night conference call.
The Somerset, the largest home at Country Classics at Hillsborough at 4,880 square feet, also offers a well-designed traffic pattern. The foyer opens to both the living and dining rooms and provides convenient access to the kitchen, study and family room. If you prefer, you can opt for a guest bedroom instead of the study.
Whether you enter through the side door or the door from the garage, you'll find yourself in a mudroom that can include optional cubbies or a closet to stow your personal belongings.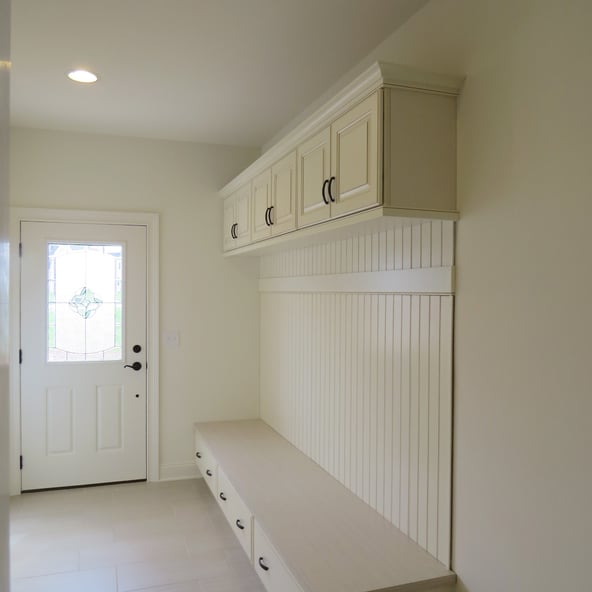 The second floor of the Somerset offers a master bedroom large enough for all of your bedroom furniture and a luxurious master bath with a soaking tub. In many new homes, walk-in closets are provided in the master suite only, but not in the Somerset. The popular plan features generously sized dual walk-in closets in the master suite, plus spacious walk-in closets in the other bedrooms.
Would you like to learn more about reading floor plans and the entire home selection process? Contact us to request our free Personal Home Guide ebook, or schedule a tour of a model home at Country Classics at Hillsborough.
Sources:
Roomstyler
Roomsketcher
http://planner.roomsketcher.com/