If you're serious about building a new home in the Hillsborough area, you've probably spent a fair amount of time checking out different floor plans and options. And while we're extremely proud of the fantastic plans available to you in Hillsborough, we know that the community itself is part of what makes living here so wonderful. If you haven't taken the time to consider why Hillsborough is special, we'd love to give you a quick reminder of some of the special touches that make Hillsborough the perfect place to build your New Jersey home.
Outdoor Activities
Let's face it, you won't spend all of your time in your beautiful new home. You'll want to get out and enjoy what's around you. If you enjoy being outside you're in luck because Country Classics at Hillsborough conveniently positioned near several golf courses including Royce Brook Golf Club, Hillsborough Golf and Country Club, and the Neshanic Valley Golf Course. You'll also find easy access to beautiful hiking and running trails such as the Delaware and Raritan State Park trail system, where most of the trail runs next to a canal and offers peaceful, natural scenery for hikers, bikers, or runners.
Outstanding Schools
The Hillsborough Township Public School District is a K - 12 district with six elementary schools, one intermediate school, one middle school, and one high school with a combined enrollment of approximately 7,700 students. But it's the quality of those schools that really make them stand out. Hillsborough Public High School has repeatedly ranked among the top 100 schools in New Jersey and has also been named one of the top 1000 schools in the United States.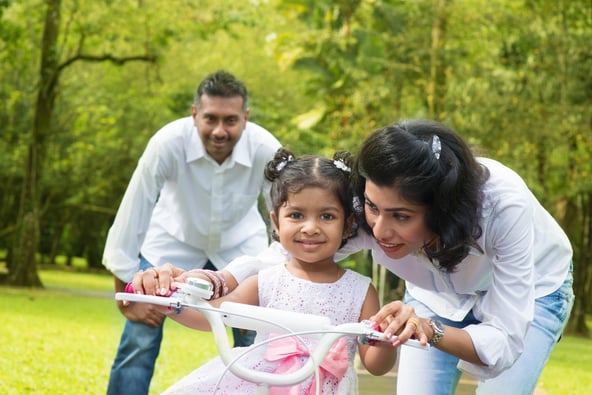 A Hub of History
Hillsborough is just a short drive from Princeton, whose rich, colorful history dates back to when the first settlers came over from England as Quaker missionaries 1675. You and your family can visit numerous historical sites that have been preserved and restored as a tribute to early settlers. Bring history alive for your kids (and yourself!) with a visit to Rockingham, the wartime headquarters of George Washington.
Fantastic Healthcare Options
Keeping your family healthy is always a big priority. Hillsborough Township provides easy access to a number of nearby hospitals and healthcare providers including: Saint Peter's University Hospital, Somerset Medical Center, and Robert Wood Johnson University Hospital.
Superb Shopping Opportunities
You don't have to live in the Metro areas of New York or Philadelphia to enjoy great shopping. The Bridgewater Commons Mall is conveniently located in Bridgewater, New Jersey and boasts large department stores including Macys, Bloomingdales, and Lord & Taylor. If you're looking for something a little smaller and more intimate, head to the Liberty Village Premium Outlets in Flemington, New Jersey for open-air outlets including Ann Taylor and Brooks Brother's factory stores and shops featuring Coach, American Eagle, Timberland, Michael Kohrs, and many more national brands! Or you can shop in downtown Somerville, New Jersey and enjoy many local and artisan shops and galleries such as the J.M. Stringer Gallery and Studio 7, which feature amazing artwork.
Safety and Security
It's nice to know that you're living in a well built, secure home. But it's also a great comfort to know that the whole community where you live is known for its safety. Safewise.com listed Hillsborough Township as one of the 100 Safest Cities in America. Hillsborough's low crime level is part of the reason that Money magazine regularly rates the community as a great place to live.
Those are just a few of the special touches that make Hillsborough a great place to build your New Jersey new home. At Country Classics, we know it's not only important to live in a great home, but it's also important to be a part of a great community. And that's one of the reasons we choose to build fantastic homes in a fantastic community like Hillsborough!