Are you planning on moving in the next year or two? Bridgewater, NJ, offers the ideal location in Central New Jersey. Take a look at a few reasons that you'll want add Bridgewater to your list of places to visit during your apartment search.
Cultural Pursuits
What's there to do on a chilly or rainy afternoon in Bridgewater? Plenty! And the best part of these entertaining opportunities is that you may even learn something valuable while perusing.
Bridgewater and the surrounding areas have several museums and galleries to keep you occupied. If you're a fan of art, the Zimmerli Art Museum at Rutgers is a very popular destination. With exhibits that combine art, history, and culture, you will feel like you earned a mini degree! If you prefer bones, dirt, and artifacts, then the Geology Museum at Rutgers is just for you. Discover complete dinosaur skeletons, incredible restoration pieces, and a calendar filled with events for children and adults alike. Speaking of children, the Children's Museum in Bridgewater is consistently top-rated. If you have little ones visiting or children of your own, this is the perfect weekend afternoon escape!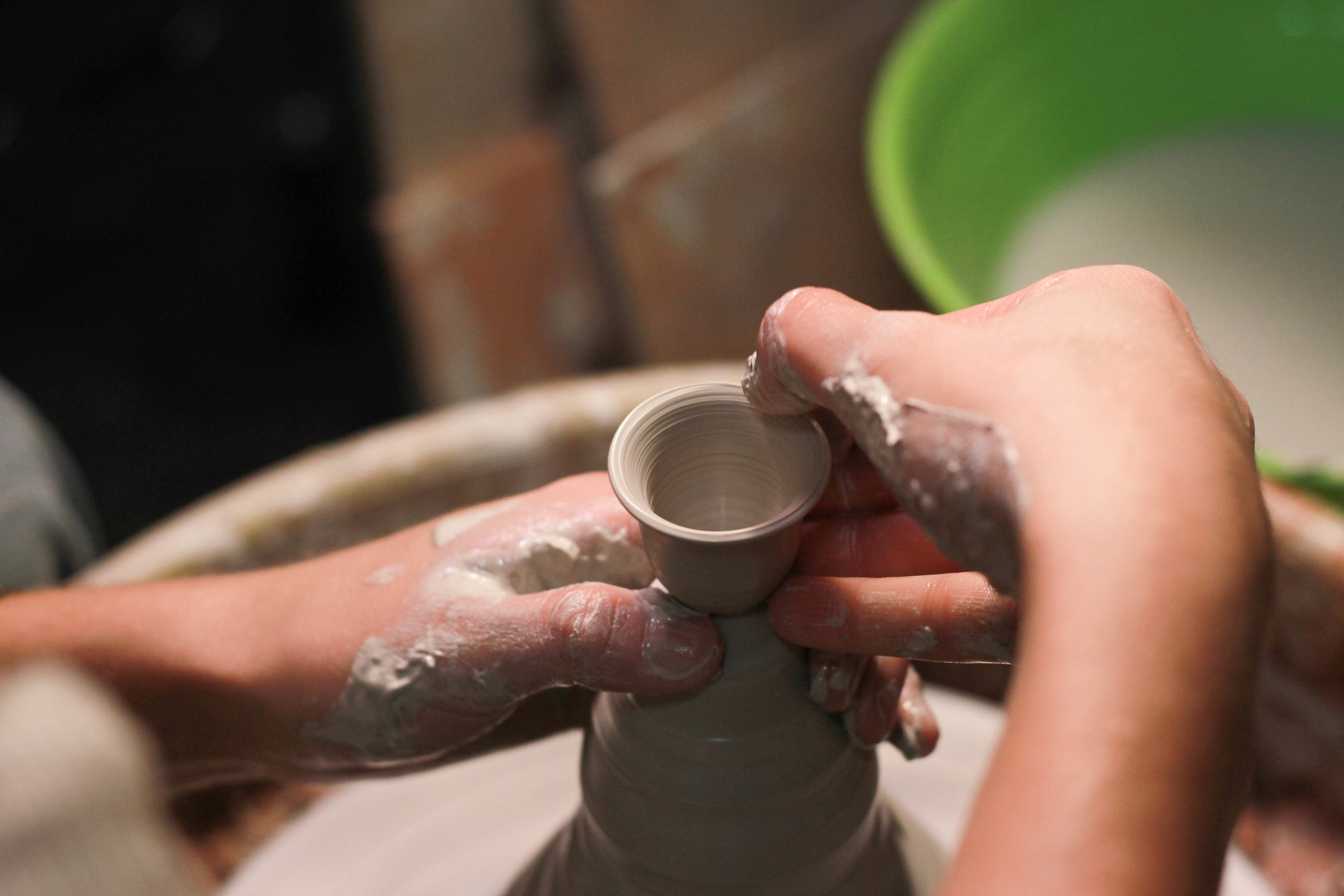 Out of the Box Entertainment
Bridgewater is perfectly situated near multiple larger cities, offering it the exciting amenities of a modern city itself. While smaller villages boast the quaint quietude of a remote setting, bigger cities offer adventures that you may not get to experience elsewhere.
Bridgewater is fortunate to boast both quiet and adventure. But if you are looking for out of the box entertainment ideas, then Bridgewater is the perfect city for you. Grab some brushes, paint, and a canvas - and don't forget to pour yourself a large glass of wine at Pinot's Palette! A local staple, this paint-while-you-sip studio offers instructor-led classes for groups or opportunities to paint alone.
If you are looking to feel like a kid again, Bridgewater has the answer for that. Check out Yestercades, a perfect marriage of retro throwback and modern amenities. With affordable food and drinks as well as plenty of arcade style games, Yestercades is a great place to make you feel young again. If you're looking for a trendy adventure, come get stumped at The Escape Room Center! With several room options and storylines, this is the perfect way to get to know your coworkers better or make some new friends.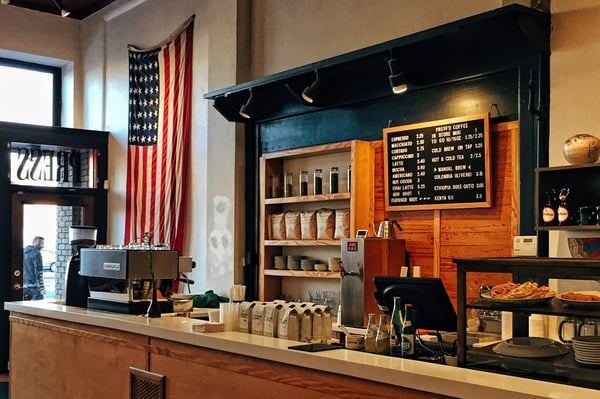 Bars and Cafes
When you're new to an area, one of the best ways to meet new people is at a local cafe or pub.
Bridgewater has plenty of bars and pubs to choose from, but it has a couple unique vibes as well. Top O'Th' Hill is a popular dive bar in the area, best known for its American style breakfast and affordable drinks. No matter if you're looking to grab a quick bite or a cheap beer to watch the game, this cozy pub is a great spot. Green Knoll Hill is a lively bar and restaurant. It's the perfect spot to sit outside and catch up with friends, grab a drink with coworkers at Happy Hour, or watch any upcoming games.
Bridgewater also boasts some of the best cafes around. Beyond just the typical Starbucks, Bridgewater boasts a few amazing mom and pop shops. If you like music and coffee, look no further than The Dragonfly. With a schedule jam-packed with Open Mic Nights, live music, and voted the best coffee in Somerville, it's hard to argue with why it's so well-loved! Check out Conlin's Cafe and Bakery if you're looking for a more bakery-style cafe. Work all morning at a table here or just grab a quick bite to go - all are welcome here.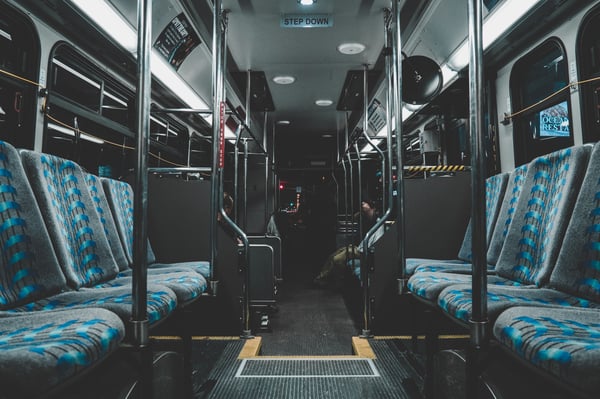 Short Commutes
Whether you travel by car, bus or rail, it's easy to get to work when you live in Bridgewater. Living in the township is particularly convenient if you commute to New York City. Route 78 East leads directly to the Holland Tunnel and Manhattan. Travel time to the city via the tunnel can be an 1 ½ to two hours during peak periods. If you have a flexible schedule and can commute during non-peak times, you can reach Manhattan in just about an hour.
If you'd prefer to leave the driving to someone else, New Jersey Transit's Raritan Valley Line will take you to Newark's Penn Station, where you'll board a train for New York's Penn Station. Bus service is another option if you work in the Big Apple. The 114 route travels from Bridgewater Commons Mall to the Port Authority Bus Terminal in Midtown Manhattan.
Routes 287, 78, 22, 202 and 206 provide easy access to businesses in Bridgewater, Somerset County and surrounding areas. Local bus service is available through the SCOOT bus, which serves Bridgewater, Bedminster, Hillsborough, Somerville and Manville.
Plenty of Shopping and Dining Options
Whether you enjoy shopping or consider it an unpleasant chore, it's a fact of life that can't be avoided. When you live in Bridgewater, you're close to two major shopping venues.
Bridgewater Commons, located between Routes 202 and 22, offers more than 175 stores and restaurants. In addition to Lord & Taylor, Macy's and Bloomindale's, you'll find a variety of other national retailers, including Guess, Eddie Bauer, Michael Kors, J.Crew, Destination Maternity, Pottery Barn and Athleta. The mall is also home to a seven-screen, dine-in AMC Theatre.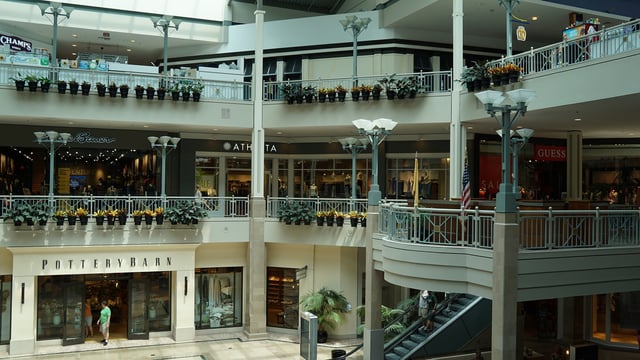 Can't find what you want at Bridgewater Commons? The Somerset Shopping Center is located just five minutes away on Route 202. The shopping center is home to popular clothing retailers like New York & Company, Dressbarn and Men's Wearhouse, but also offers an eclectic mix of other stores. Eastern Mountain Sports, Modell's Sporting Goods, Barnes & Noble, Pier One Imports, the Hair Salon, GNC, Pearle Vision and Rite Aid can all be found at the Somerset Shopping Center.
There's always a new restaurant to try when you live in Bridgewater. From fast food restaurants to casual dining spots to upscale, full-service restaurants, the township provides plenty of dining choices. The chicken parmesan pizza from Carlo's Pizza and Pasta or a few fresh burritos and tacos prepared by Carnitas Taco Factory make tasty meals when you're too tired to cook. If you're looking for a dine-in meal, Bridgewater offers a variety of full-service spots, such as 22 West Tap and Grill, a popular sports bar, or Café Emilia, a local Italian restaurant with an extensive wine list.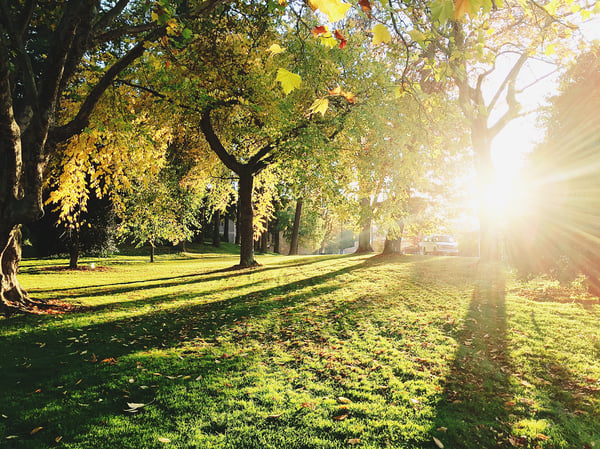 Ample Recreational Opportunities
When you live in Bridgewater, there's always something to do. If you enjoy the outdoors, you'll want to spend time at one of the township's public parks, such as Duke Island or North Branch Parks.
The Raritan Power Canal travels through the 343-acre Duke Island Park, a busy Somerset County recreational site. Duke Island Park offers picnic groves, grills, playgrounds, a softball field, hiking and biking trails, ice skating, cross country skiing and fishing.
In addition to picnicking, hiking and fishing, North Branch Park also offers a soccer field and a flying field used for model aircraft and model rockets. The park is the site of several fairs and other events throughout the year, including a popular yoga class.
Green Knoll Tennis Center on Garretson Road offers 18 all-weather composition courts and tennis instruction for children and adults. If you'd rather spend a Saturday morning on the greens, tee times are available at the Green Knoll Golf Course. In addition to a challenging 18-hole course, there's also a nine-hole pitch and putt course.
If spectator sports are more your speed, you'll enjoy rooting for the Somerset Patriots at TD Bank Ballpark. The minor league baseball team takes on teams from around the country in their Main St. stadium and offers fireworks nights and special promotions and giveaways throughout the season.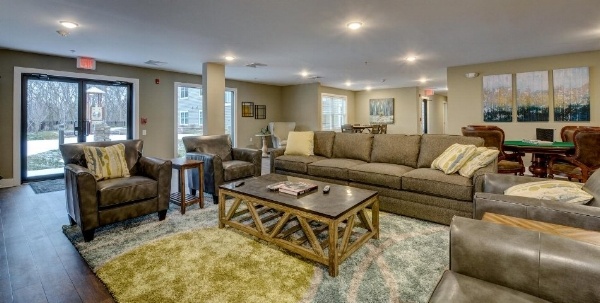 Fairway 28, a new Country Classics Rental Community located just off Route 28 in Bridgewater, offers convenient access to shopping, recreation and major highways. Spacious one- and two-bedroom apartments feature the amenities you need and want, including Silestone kitchen countertops, stainless steel appliances, tile bathrooms, walk-in closets, rental garages, a fitness center and a dog run. Contact us today for information about available apartments.
Source:
Township of Bridgewater