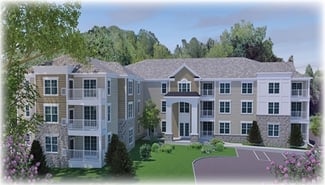 If you have aging parents living near you in New Jersey who are thinking about downsizing, you may be considering some options with them. It's one thing for your parents to acknowledge that the home they're in no longer matches their lifestyle—or really fits their needs. It's an entirely different matter to actually make a move away from things they know and treasure.
For many adults it's not just the house that holds memories. It's also things like neighborhoods, activities, routines, shopping, and even favorite restaurants that make them feel comfortable and secure. And of course for many, being close to family is an absolute essential.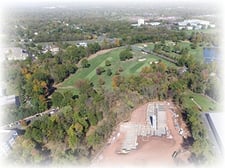 That's one of the benefits of the living situation at Country Classics' Fairway 28 in Bridgewater. Located right off of Route 28 in Bridgewater, NJ, Fairway 28 is situated in a beautiful location that offers peace and quiet with some fantastic views! It's close to beautiful parks and trails, and there are plenty of great restaurants nearby.
With its convenient location, your parents will be close to you—and never far from the places and things they love. There's great shopping nearby, whether they enjoy visiting the local small boutiques or want to make a run to the mall. If your parents are active, there are plenty of outdoor activities nearby, including golf, hiking, or even gyms for workouts.
If your parents want to take a day trip into the Brooklyn, Manhattan, or even Philadelphia, it's easy to access any of those places from Bridgewater. Here are just a few outings that are easy to get to from the area.
Of course as your parents age, they may be more concerned about their health. The good news is that Bridgewater is home to some of the best hospitals in the nation. The hospitals nearby are well known for their medical and industry expertise and quality care. Here are just some of the outstanding hospitals and medical centers near Bridgewater.
Downsizing doesn't have to mean cramped quarters for your parents. At Fairway 28 they can choose luxury apartments with one or two bedrooms and one or two baths. Take a look at the various floor plans from which they can choose—ranging in size from 778 to 1,500 square feet. Additional storage is also available at an affordable rate, and garages are available for rent as well. Click here for additional information and pricing.
There are plenty of additional amenities available for them to enjoy, including: a 24/7 Fitness Center; a patio with benches, tables, grill, and a fire pit; a pet spa; a dog run; a community room with kitchen and cable TV; and even a car wash station!
If you have older parents who are looking to leave the worry and work of maintaining a home behind, Fairway 28 can provide them with comfort, space, security, and maintenance-free living. And they can still be near the people and things they love.
You and your parents don't need to dread downsizing—but it really helps if you do it right. We invite you to contact us for more information.