If you've searched for quality rental properties in New Jersey you know that "luxury" and "rental" are two words that rarely seem to go together. But at Fairway 28 in Bridgewater, those two concepts are inseparable.
In January of 2017, we're opening 51 brand new luxury apartments for occupancy! Discerning renters will have their choice between one-bedroom models (ranging from 778 sq. feet to 958 sq. feet) and two-bedroom models (ranging from 1,186 sq, feet to 1,500 sq, feet). In all, there are 9 different floor plans from which to choose.
These apartments are not just spacious, but they're also well appointed—with interior finishes such as stainless steel appliances, solid surface counter tops, tiled baths, and extra storage.
The amenities extend beyond the walls of your beautiful apartment. Residents can also take advantage of the on-site 24/7-fitness center and a grand common room that features Wi-Fi, a kitchen, and cable TV. There's also a patio with benches, tables, a grill, and even a fire pit for evening gatherings.
Anyone who has ever rented in New Jersey knows that parking can be an issue. Residents can also rent one-car garages and additional parking is also available. And speaking of cars, residents will be able to keep their cars looking great with the on-property car wash station.
If you're concerned about what to do if you have pets, you don't need to worry. This is a pet-friendly facility and even features a dog run and an on-site pet spa. Your pet may enjoy Fairway 28 as much as you do!
If you've done some searching in the area, you may think that luxury, comfort, and convenience aren't compatible with affordability. That's not the case at Fairway 28. Check out the pricing for these new units:
1 Bedroom Apartments from $1,885 - $1,935/month
2 Bedroom Apartments from $2,215 - $2,315/month
Storage Unit (within building) $50 - $75/month depending on size chosen
Small 1-Car Garage $175/month
Large 1-Car Garage $225/month
Location Premiums may apply and will vary from $150 - $200/month
A one time, non-refundable pet fee of $500, plus $50 per pet/month will be charged. Some breed and weight restrictions also apply.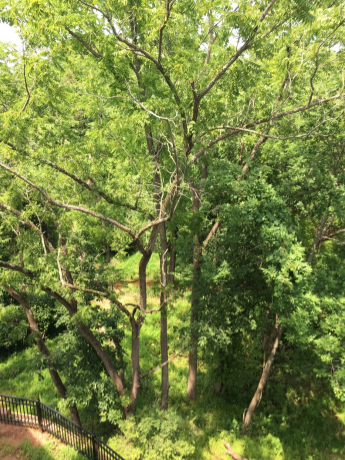 Of course, we all know how important location is when choosing a place to live. Bridgewater is located just an hour west of New York City, in beautiful Somerset County, New Jersey. It's a diverse and thriving municipality that provides residents with a well-balanced mix of rural and suburban living that includes 3,600 acres of public and private parks.
So often people think they have to give up pleasant views when they consider renting an apartment. That's not the case at Fairway 28. The scenery around the property will remind you why New Jersey is known as the Garden State!
Naturally, you won't spend all of your time in your apartment, but don't worry. Bridgewater has plenty of community events to offer as well. From concerts to sporting events, clubs to fairs, Bridgewater has many choices to select from to keep you involved! Bridgewater also has historic sites, local shopping, tourist attractions, schools, and other recreational attractions. Check out these quick links for some facts about Bridgewater as well as more on the history of the township.
If shopping is something you enjoy, Bridgewater is a great place to be! If you like small boutiques, you'll find them sprinkled around town. If you have some serious shopping in mind, a popular shopping mall in New Jersey, Bridgewater Commons, is located just off of I-287.
Whether you're planning to stay for a few years or you're looking for a long-range living situation, Fairway 28 offers the quality, luxury, and convenience that will make you feel at home for as long as you're here. Please contact us if you're interested in touring the apartments at Fairway 28.