Would you like to move closer to work, with easily accessible transportation and shopping nearby too? Bridgewater, NJ, offers an excellent home base, whether you work locally or commute to New York, Newark, Princeton or Philadelphia. Although rental costs vary, here's what you can expect to pay for an apartment in Bridgewater, NJ.
What You Can Expect to Pay for a Bridgewater Apartment
At $1,645, median Bridgewater rental rates are slightly above the statewide average of $1,420 for a two-bedroom apartment. A review of rental rates on popular apartment rental sites, such as Apartments.com and Rent.com, revealed rates ranging from to $1,350 for a basic one-bedroom apartment to more than $2,400 for a two-bedroom luxury apartment in Bridgewater.
What Factors Influence Monthly Rent?
Multiple factors affect the amount you'll pay each month, including:
Location: Location is a prime consideration whether you're renting or buying. Because apartments in run-down or distant neighborhoods are less desirable, they cost less. Unfortunately, if you choose one of these apartments, you may have to worry about crime or a long commute.


Age of the Property: New apartments typically cost more than older rentals. Remember that one-bedroom apartment in Bridgewater that rents for $1,350? It's located in an older building that doesn't offer in-unit washers and dryers, and the tenant is responsible for 100 percent of any needed repairs. If you decided to rent a new apartment you won't have to worry about constant repairs or leaky faucets and you can enjoy living with new appliances and features in your home.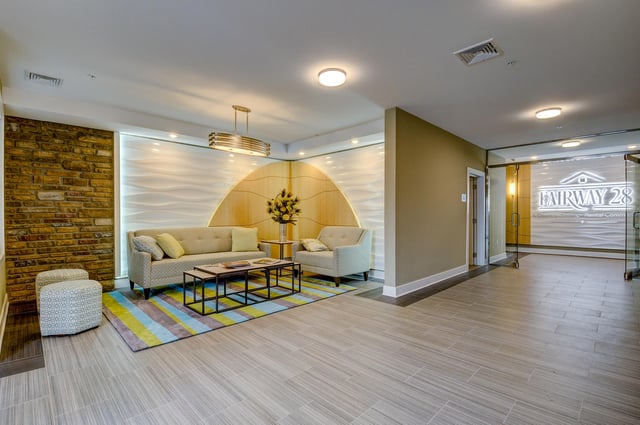 Features: Older buildings also may not offer the features and amenities that make life easier, such as an elevator, large walk-in closets, gourmet kitchens with the latest appliances, modern bathrooms, air-conditioning, private balconies, gym, maintenance services, swimming pool, tot lot and community center. Your rent may be more in a new apartment community however, depending on what is offered, you won't have to walk up and down flights of stairs, you can feel safer with secured entry, and life will be easier with parking, extra storage space and comforts you wouldn't find in an older apartment.


Appearance: Your home is more than just a collection of floors, walls, ceilings, doors and windows. Although a bare bones apartment may provide perfectly acceptable place to live, it will never be as desirable as an attractively designed apartment that offers modern features that make you feel right at home. If your job keeps away from being at home a lot, this may not be as important to you, but if you are, you may want to find an apartmemt you feel more comfortable in.


Parking: After a long day at work, do you really want to spend 15 minutes driving around the block or the parking lot in search of parking spot? Although convenient parking won't significantly increase the cost of an apartment, rental units that offer ample parking do cost more.


Pets: Whether you have pets now or plan to adopt a dog or cat soon, you may pay more rent and will probably be assessed a higher security deposit. Not all apartments accept pets, so be sure to check with the landlord regaurding if pets are permitted and any fees charged for each pet.


Extra Amenities: The more amenities an apartment community offers, the more you'll pay. In most cases, the up charge is more than worth it. Throwing a load of wash in your very own washer is much nicer than hauling your laundry down five flights of stairs to the communal laundry room. When you've just sat through an hour-long traffic jam, driving to the gym may not seem very appealing. Luckily, you can still get in your workout if your community offers a fitness center.
Fairway 28 Offers Convenience and a Range of Amenities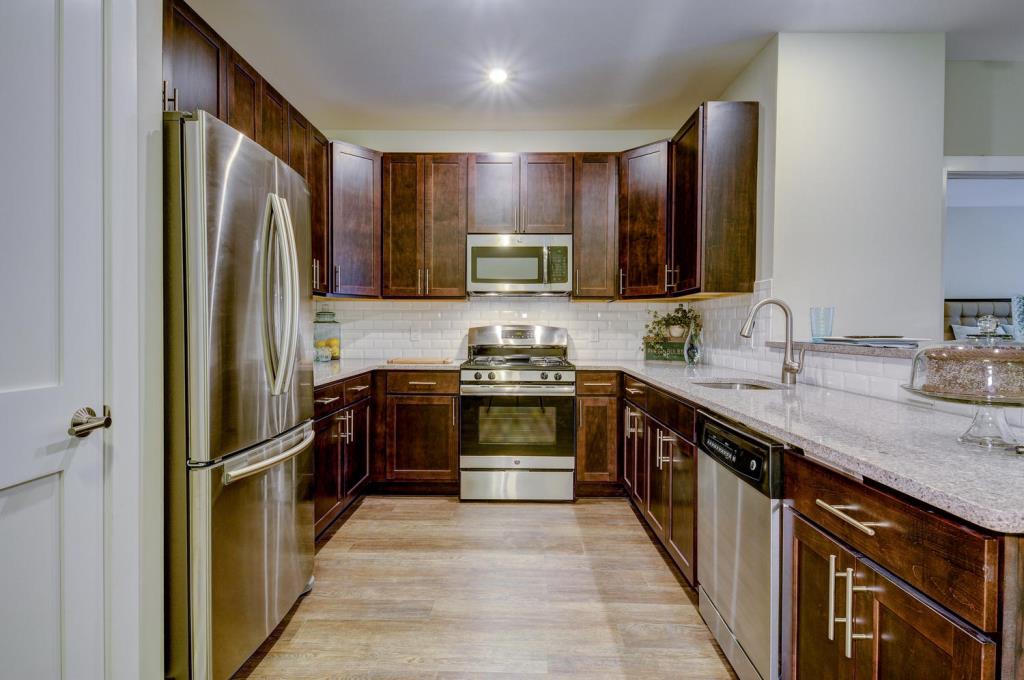 Fairway 28, a Country Classics Rental Community, is located minutes from the Bridgewater Commons Mall and Routes 78, 287, 22, 202 and 206. The brand new apartments are designed with your needs in mind and offer gourmet kitchens with Silestone counter tops, GE appliances and other thoughtful amenities. Monthly rental payments for available apartments range from $1,885 for a one-bedroom apartment to $2,415 for a two-bedroom unit.
Every apartment features spacious bedrooms, some with walk-in closets, tiled bathrooms and a laundry room included with a washer and dryer! Parking is free, or you can pay a little extra for a private one-car garage if you wish. Storage units are also available for an extra fee.
Fairway 28 is pet friendly and offers an on-site pet spa and dog run. (Size and breed restrictions apply.) Other features include a tot lot, 24/7 fitness center, fire pit, community room, car wash station and patio with benches, tables and a large gas grill.
If you're ready to make the move to Bridgewater, you'll want to pay a visit to Fairway 28. Contact us to learn which apartments are currently available for rent!
Sources:
National Low Income Housing Coalition: Out of Reach 2017: New Jersey
http://nlihc.org/oor/new-jersey
Niche.com: Bridgewater Township
https://www.niche.com/places-to-live/bridgewater-township-somerset-nj/