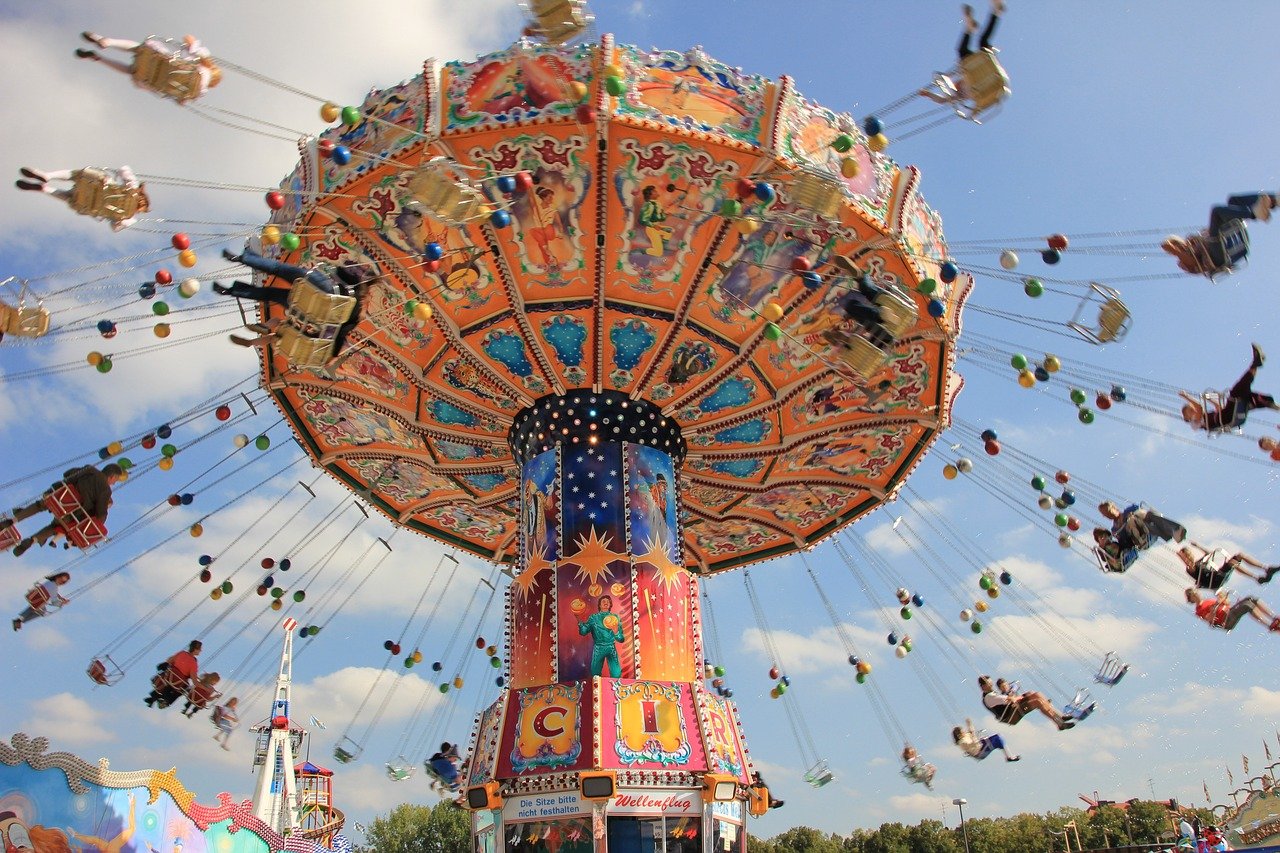 Are you looking for things to do that are close to home now that the weather is warming up? Bridgewater is conveniently located near plenty of summer events and activities. In fact, it's the perfect place to call home if you're a renter. Read on for a list of trips and activities in the Bridgewater area that you'll want to add to your itinerary this summer.
All Summer
Bridgewater Farmers Market
Bridgewater Library
Farm-fresh tomatoes, fresh corn on the cob and juicy peaches are just a few of the items available for sale at the Bridgewater Farmers Market. Vendors also offer a variety of other foods and products, such as meat, fish, cheese, olives, jam, baked goods and beauty products. The Market is held every Sunday from 11 a.m. until 3 p.m. in the parking lot of the Bridgewater Library.
July 4th
Independence Day Festival
North Branch Park, Bridgewater
If you enjoy a good old-fashioned fireworks show, you won't want to miss the Township's much-anticipated annual Independence Day Family Festival.
Although the fireworks don't start until 9:30 p.m., plan to arrive at North Branch Park early to take in the pre-fireworks festivities and find a good spot for your lawn chairs or blanket. In fact, many residents arrive at 6 p.m. when the gates open and enjoy a picnic on the lawn. You can bring in your own food or purchase a snack to eat at the park. Although picnic baskets and coolers are permitted, you may not bring alcohol to the festival.
The festival honors the role of Central New Jersey soldiers in the Revolutionary War with a re-creation of life in a war encampment in the 1770s. The Third New Jersey Regiment "Jersey Blues" Revolutionary War Encampment will provide a glimpse of the conditions that 18th century soldiers endured as they fought for freedom from British rule.
July 20th
Bridgewater Grand Slam Food Truck Fest
TD Bank Park, Bridgewater
Summer wouldn't be the same without a trip to a food truck festival. After all, where else can you find all of your favorite foods in one place? More than 20 food trucks will offer tasty treats and hearty meals in the TD Bank Park parking lot on July 20 from 11 a.m. until 7 p.m. for the Bridgewater Grand Slam Food Truck Fest. The event also features a beer and wine garden, games for kids and live music.
August 2nd
County Caper Accelerated
Environmental Education Center, Basking Ridge
County Caper Accelerated, Somerset County's own version of TV's "The Amazing Race", challenges participants to find clues and complete tasks in the county's parks and facilities. If you've been looking for a fun activity for your family, friends or co-workers, you'll want to be sure to sign up your team as soon as registration opens on May 15th. The event begins at 8 a.m. at the Environmental Education Center and continues until 4 p.m. Teams must pay a $20 non-refundable registration fee to participate.
August 2nd – 11th
New Jersey State Fair
Augusta
The New Jersey State Fair/Sussex County Farm & Horse Show is one of those rare events that promises – and delivers – fun for the entire family. This year's fair will feature racing pigs, tractor and truck pulls, 4-H exhibits, rides, motocross races, daily tractor parades, an opening night concert, six barns of animals, art and photography exhibits, demolition derbies, horse events, a mud bog, petting zoo and other children's activities.
August 3rd & 4th
Supercar Driving Experience
TD Bank Park, Bridgewater
Do you picture yourself behind the wheel of a race car every time you watch auto racing? The Supercar Driving Experience at TD Bank Park offers the perfect chance to test your driving skills, and best of all, you don't even have to know how to drive a stick shift.
You'll be in the driver's seat as you zoom through the auto agility course in an exotic supercar. Your instructor will ride along with you and provide a few tips that will help you get the most out of the experience. If you're not yet 18 or don't have a license, you can ride along as an instructor completes the course. (Passengers must be old enough to legally sit in the front seat.) Photographs and videos, available for an extra fee, make excellent souvenirs of your special day.
Have you been looking for an apartment that's close to everything in Bridgewater? Fairway 28, a Country Classics Rental Community, offers one- and two-bedroom apartments with balconies and upscale kitchens and bathrooms. Find out why so many people have decided to call Fairway 28 home by contacting us to schedule a tour.