Hillsborough Golf Courses, Health Clubs, and Trails
If you live in Hillsborough or are searching for a home in the area, you might be interested in local health and leisure attractions. If you are searching for a location near these types of activities, look no farther! From golf courses to health clubs to local running and hiking trails, Hillsborough will be able to provide you with the activities and attractions you want.
Below you will find a list of local golf courses, health clubs and trails. Enjoy and welcome to Hillsborough!
Golf near Hillsborough
The Royce Brook golf club has 36 holes positioned on 2 different courses. The private West Course was rated in the 20 top by Golf Digest. The public East Course is of 4 star quality! This local golf course in Hillsborough Township is perfect for a day outing or a yearly membership.
Hillsborough Golf and Country Club is located along the foot of the Sourland Mountains and overlooks the Amwell Valley. Green fairways rimmed by woodlands greet a golfer when they begin the 18-hole par 70 golf course. On the course, you will also find rolling hills, complex fairways, well-maintained greens, and incredible views.
Neshanic Valley Golf Course has a 27-hole Championship Course, 9-hole Academy Course, learning center, and the Callaway Golf Performance Center. Formed on 420 acres of rolling farmland and designed by Hurdzan/Fry Golf Course Design, the course utilizes existing land features and the land's existing topography. The multiple 9-holes courses at this location provide different environments and levels of difficulty to fit your particular expertise.
Health Clubs near Hillsborough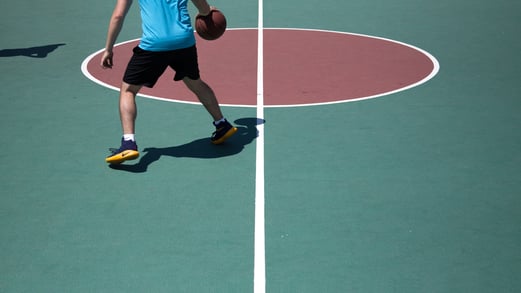 The Somerset Valley YMCA offers a community of active individuals who are committed to getting healthy and remaining fit! You will find exercise classes, personal trainers, and plenty of facilities to help you reach your goals. The YMCA's commitment to community means you will be interacting with people of all ages and backgrounds. Welcome to a gym that is not intimidating!
HRC Fitness has a 25,000 square foot fitness and recreational center to help you reach your fitness and health goals! They have also been providing their services to individuals and families in the Hillsborough area for over 30 years. Enjoy the newest fitness equipment such as: Life Fitness machines, free-weights, suspension equipment, and spin bikes. HRC Fitness is a great gym for all ages!
Trails near Hillsborough
Duke Island Park displays amazing natural beauty during each season. This is truly an island park as it is located between two sections of the historic Raritan Power Canal. The 343 acre site has been developed to provide a variety of active and passive recreation opportunities and events.
The Delaware and Raritan State Park trail system is a wonderful way to enjoy nature and the great outdoors! The trail mainly runs next to a canal and offers peaceful, natural scenery along the way. Hike, bike, walk, run - no matter what you like, these trails are perfect for you. Easily accessible from Hillsborough Township, you will have plenty of opportunities to explore this outdoor trail system!