About Homeward Bound Realty


In early 1994, Country Classics new home builders, Scott and Todd Van Cleef, partnered with a local licensed Broker to form their own in-house real estate division, Homeward Bound Realty, Inc. Their original intent and focus were and still is primarily to promote new home sales and rentals in Country Classic communities. Their experienced staff attracts referrals from both inside and out of the Country Classics communities. Their hard work and passion for real estate has helped them maintain success in both strong and mediocre markets. They handle a wide spectrum of services and diverse products ranging from the sale of that first newly constructed single-family home to listings, sales, and rentals of condominiums, townhomes, age-restricted dwellings, and existing homes. Moreover, their territory has expanded from central New Jersey to eastern Pennsylvania with the opening of their Pennsylvania office.

In terms of Country Classics built homes, no staff possesses more knowledge or expertise more than the Homeward Bound team. Homeward Bound Realty, Inc. confidently looks forward to ongoing accomplishments and achievements!
Meet Our Staff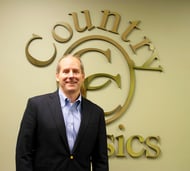 SCOTT VAN CLEEF: BROKER & SALES ASSOCIATE, NJ & PA
Scott is both the Vice President of Country Classics and the NJ & PA Broker of Record of Homeward Bound Realty. He obtained an undergraduate degree in Economics in 1985 from Lafayette College in Easton, PA. Scott when on to obtain a Master of Science degree in Real Estate Development and Investment in 1990 from New York University.

Scott has served on the Board of Directors of the CBRA and has been a member of the Legal Action Committee of CBRA and NJBA. Since 1996 he has been a member of a Builder 20 Group run by NAHB. This group meets twice a year to discuss and review all operations of each member's organization. He also periodically attends industry seminars and conferences organized and run by the NAHB, NJBA, and the CBRA. Scott is married with four children.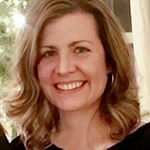 AMY WOOD: SALES ASSOCIATE
A lifelong resident of Pennsylvania, Amy graduated from Bloomsburg University in 2000 with a bachelor's degree in business administration/Management. She acquired a wealth of knowledge in the title insurance and mortgage industries while working as an office manager of a real estate title company and mortgage brokerage office until she joined the Country Classics/Homeward Bound Realty family in 2004.
She has held multiple positions within the company working her way up from Receptionist to Closing Coordinator to currently Vice President of Operations. Her years of experience spanning multiple departments have provided Amy with a vast knowledge of all aspects of the company.
In 2013, Amy was named CBRA Sales Manager of the Year. Due to her continued desire to enhance her education and skills, she received her NJ Real Estate License in 2015. She is also a Pennsylvania notary.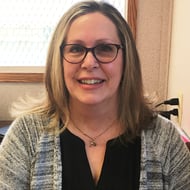 MICHELLE KOLBE: SALES ASSOCIATE
Michelle is originally from Phillipsburg, New Jersey and currently lives in Easton, Pennsylvania. She began her career as a bookkeeper for several local building material suppliers.
She joined Country Classics in 2002 as a Project Assistant for Country Classics at Morgan Hill and Country Classics Legacy at Morgan Hill. Michelle joined Homeward Bound Realty in the fall of 2016 after receiving her New Jersey Real Estate License. Currently, Michelle is the Property Manager of the Country Classics Rental Communities: Fairway 28, located in Bridgewater, NJ; 745 Hamilton, located in Somerset, NJ; and Harrison Square, located in Frenchtown, NJ.
Over the years, Michelle has proven to be an extremely versatile member of the Country Classics team. She is married with one son.


Locations
NEW JERSEY OFFICE:

Homeward Bound Realty
36 Brower Lane
Hillsborough, NJ 08844

Phone: 908.359.8060
Fax: 908.359.3998
PENNSYLVANIA OFFICE:

Homeward Bound Realty
101 Larry Holmes Drive, Suite #317
Easton, PA 18042

Phone: 610.438.1255
Fax: 908.359.3998
Contact Homeward Bound Realty