About Homeward Bound Realty


In early 1994, Country Classics new home builders, Scott and Todd Van Cleef, partnered with a local licensed Broker to form their own in-house real estate division, Homeward Bound Realty, Inc. Their original intent and focus was and still is primarily to promote new home sales and rentals in Country Classic communities. Their experienced staff attracts referrals from both inside and out of the Country Classics communities. Their hard work and passion for real estate has helped them maintain success in both strong and mediocre markets. They handle a wide spectrum of services and diverse products ranging from the sale of that first newly constructed single family home to listings, sales, and rentals of condominiums, townhomes, age-restricted dwellings, and existing homes. Moreover, their territory has expanded from central New Jersey to eastern Pennsylvania with the opening of their Pennsylvania office.

In terms of Country Classics built homes, no staff possesses more knowledge or expertise more than the Homeward Bound team. Homeward Bound Realty, Inc. confidently looks forward to ongoing accomplishments and achievements!
Meet Our Staff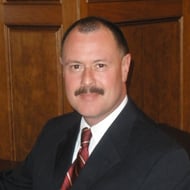 PETER SHERIDAN: NEW JERSEY BROKER & SALES ASSOCIATE
Peter received his real estate sales associate license over twenty years ago and has been successful throughout all of his years in the business. Peter first entered the real estate world in 1986 with Merrill Lynch Realty in Bedminster, New Jersey. Shortly after his start in real estate, he went to work with Weichert Realtors in Piscataway, New Jersey where he was the Assistant
Office Manager. During his years with Weichert he was proud to be a part of the New Jersey State Million Dollar Club, along with being an outstanding corporate trainer for new recruits.
In 2010, Country Classics' was extremely pleased to have Peter Sheridan become a part of the Sales team. His dedication to his community, friendliness, and drive for success has led him to become a top sales person among Country Classics' team.Throughout Peter's years in real estate, he has been able to spread a wealth of his knowledge throughout the state. From 1989 to1996, Peter was the lead salesperson for Calton Homes in Freehold, New Jersey. Peter's eagerness to learn continued to grow as he received his real estate broker's license in 1992. In 1993, Peter was a corporate broker of record with Calton Homes until 1996. A year later, until 2009, Peter worked for Toll Brothers in Huntingdon Valley, Pennsylvania. During that same year, he was a corporate broker of record in New Jersey and was a Multiple "Sales Manager of the Year" recipient and won Director of Sales and Marketing for the Toll division in Hoboken, New Jersey.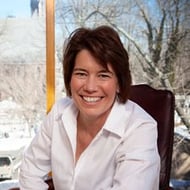 KRISTA P. HARPER: PENNSYLVANIA BROKER
Krista has been a business and real estate lawyer for the past twenty-four years. She has a great depth and breadth of knowledge regarding the legal issues affecting businesses. She gained that experience as an associate with a prominent Washington DC and a Philadelphia regional firm, as in house counsel representing the interest of failed financial institutions, as a summer associate with the largest law firm in Mexico, and for the majority of her career with some of Bucks County's largest and most well respected law firms. Krista represents clients in the purchase and sale of businesses. She represents landowners in the purchase, sale, and development of real estate, and in the formation and transition of condominiums. She represents borrowers and banks in loan transactions. Krista brainstorms with clients to structure new business ventures with a view towards success. Prior to attending law school, Krista was a commercial lender for a large regional bank.
Homeward Bound Realty is happy to have Krista join our Pennsylvania Real Estate team. We know her knowledge, education and background will serve our clients well!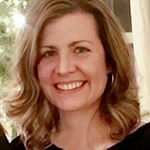 AMY WOOD: SALES ASSOCIATE
A lifelong resident of Pennsylvania, Amy graduated from Bloomsburg University in 2000 with a Bachelors Degree in Business Administration/Management. She acquired a wealth of knowledge in the title insurance and mortgage industries while working as an office manager of a real estate title company and mortgage brokerage office until she joined the Country Classics/Homeward Bound Realty family in 2004.
She has held multiple positions within the company working her way up from Receptionist to Closing Coordinator to currently Vice President of Operations. Her years of experience spanning multiple departments have provided Amy with a vast knowledge of all aspects of the company.
In 2013, Amy was named CBRA Sales Manager of the Year. Due to her continued desire to enhance her education and skills, she received her NJ Real Estate License in 2015 and is currently in the process of obtaining her Pennsylvania license as well. She is also a Pennsylvania notary.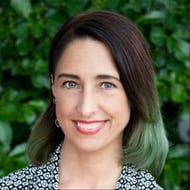 AMANDA STEM: SALES ASSOCIATE
Amanda Stem is an enthusiastic professional who values integrity and continuous learning. As a licensed realtor in New Jersey for 25 years with experience in administration, sales, marketing and management, she has a thorough knowledge of every aspect of the real estate transaction.
Amanda's experience in selling and marketing homes in residential real estate has made her a natural fit as both a Sales Associate for Homeward Bound Realty as well as Design Studio Coordinator for Country Classics. Her passion for raising the expectation for excellence in the real estate industry and contributing to pride in homeownership has led to her involvement with charitable events such as Habitat for Humanity builds as well as Realtor Care Day. She is a longtime resident of Hunterdon County where she lives with her two sons, Garrett and Wyatt.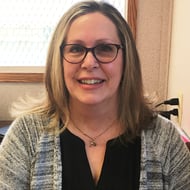 MICHELLE KOLBE: SALES ASSOCIATE
Michelle is originally from Phillipsburg, New Jersey and currently lives in Easton, Pennsylvania. She began her career as a bookkeeper for several local building material suppliers.
She joined Country Classics in 2002 as a Project Assistant for Country Classics at Morgan Hill and Country Classics Legacy at Morgan Hill. Michelle joined Homeward Bound Realty in the fall of 2016 after receiving her New Jersey Real Estate License. Currently, Michelle is the Property Manager of both of the Country Classics Rental Communities: Fairway 28, located in Bridgewater, NJ and 745 Hamilton, located in Somerset, NJ.
Over the years, Michelle has proven to be an extremely versatile member of the Country Classics team. She is married with one son.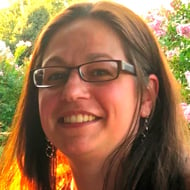 DOMINIQUE MARCHIE: SALES ASSOCIATE
Dominique joined the Country Classics team and Homeward Bound Realty in March of 2015, bringing her 18+ years experience in the custom counter-top industry.
She obtained her New Jersey Real Estate License in May of 2015, and her Pennsylvania Real Estate License in September of 2016. In addition, she enhanced her knowledge of the building permitting process by successfully completing a course to become a certified Technical Assistant in the latter part of 2018. Dominique's excellent attention to detail, strong work ethic and customer focus have made her a wonderful addition to both the Country Classics and Homeward Bound teams.
She is a lifelong resident of New Jersey and is a Notary public.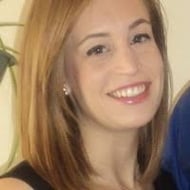 SARA KILDUNNE: SALES ASSOCIATE
Sara joined the Country Classics team in October 2018 and became a licensed agent with Homeward Bound Realty in January 2019. As the company's Marketing Coordinator, she is responsible for the creation and execution of its advertising and public relations campaigns.
Sara received a Bachelors Degree in Marketing from Seton Hall University in 2014 and has held marketing positions in multiple industries prior to working for Country Classics. She is a lifelong resident of New Jersey and is looking forward to utilizing her expertise in traditional and digital advertising strategies to market the company's single-family and rental communities.
Locations
PENNSYLVANIA OFFICE:

Homeward Bound Realty
444 Cedarville Road
Easton, PA 18042

Phone: 610.438.1255
Fax: 610.330.9908

NEW JERSEY OFFICE:

Homeward Bound Realty
36 Brower Lane
Hillsborough, NJ 08844

Phone: 908.359.8060
Fax: 908.359.1446
Contact Homeward Bound Realty