Where to Live in New Jersey
If you are interested in moving to New Jersey but don't know what options are open to you or if you already live in New Jersey and are ready to move to a new town, you are probably wondering where! There are plenty of amazing locations in New Jersey. Learn more about these ideal locations so you can pick the perfect one for you and your family.
Below, we have listed a few towns in New Jersey that are incredible places to live. Read more about Montgomery Township, Hillsborough Township, and Bridgewater here!
Bridgewater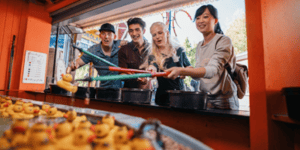 Just an hour west of New York City, Bridgewater is located in beautiful Somerset County, New Jersey, a diverse and thriving municipality that provides its residents with a well-balanced mix of rural and suburban living:
The community is home to 3,600 acres of public and private parks; a Blue Ribbon public school system (Bridgewater-Raritan Regional School District); employment opportunities and numerous points of interest from shopping and dining, to historical sites and minor league baseball!
Fairway 28 is the ideal location for those looking for community and recreation in Bridgewater, NJ. Our new rental community offers 51 luxury apartments with quick access to nearby trails, parks, gardens, golf courses, and more beautiful sights. Contact us for more information!
Hillsborough Township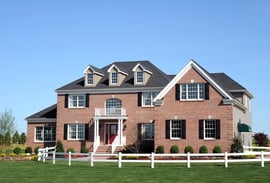 Hillsborough Township is another great town if you are looking for a more residential lifestyle! Hillsborough puts you right in the center of the action. You have New York City to the North, Philadelphia to the Southwest, and the Jersey Shore is a straight shot east. Nearby towns include Readington Township, Bridgewater, Franklin Township, Manville, and Flemington to name a few.
Many major employers are located nearby, and you will always be near local services such as healthcare providers, shopping malls, restaurants, grocery stores, regional transportation, and so much more. Hillsborough has all the local charm and amenities you could want:
If you are interested in building a home, Country Classics' thriving community Country Classics at Hillsborough offers the perfect opportunity to build the home of your dreams in this great town. Discover our amazing community and contact a sales rep if you are interested in learning more about Country Classic's homes.