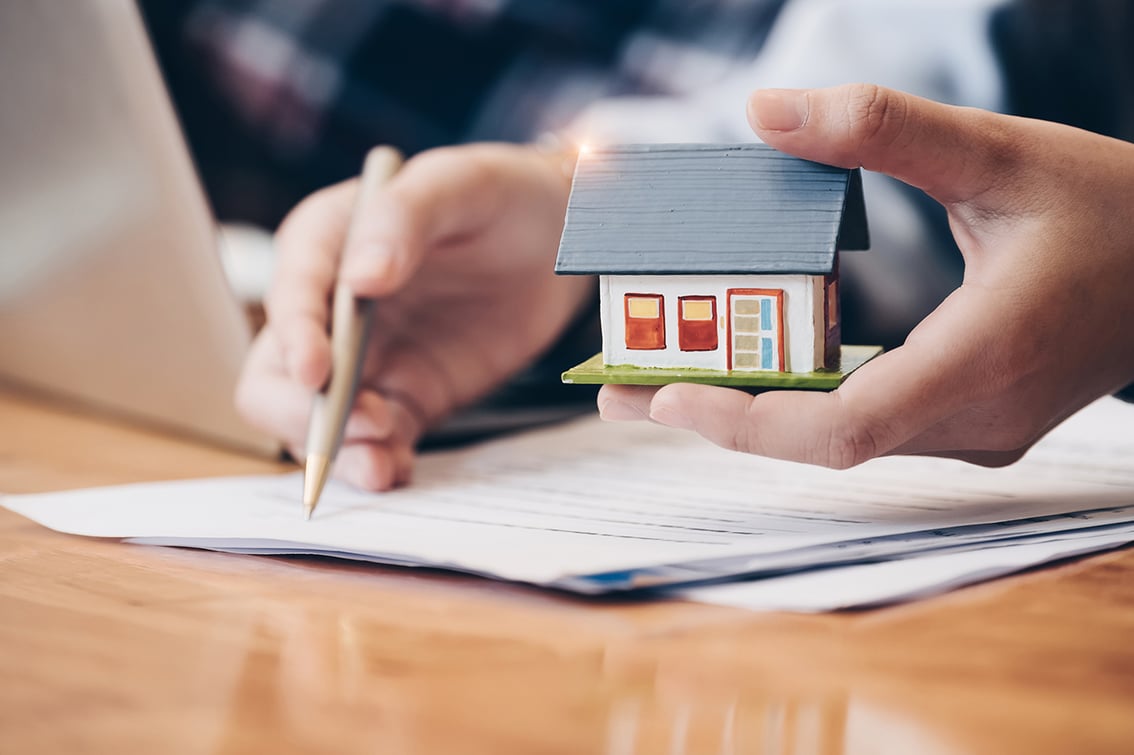 It's often the little things that keep houses from selling. Worn-out carpeting, exotic paint colors and older appliances certainly don't affect the structural integrity of your house, but those minor issues may cause potential buyers to overlook your home. If you're eager to sell your house and move on to a bigger, better New Jersey home, you may want to make a few of these changes before you call a realtor.
Repaint
Painting is the easiest and least expensive way to make your home more attractive to buyers. If you've chosen bold or unusual colors for your walls, replace them with white or neutral shades before selling. Neutral colors help buyers concentrate on the features of your home, not your decorating scheme.
Are your walls already covered in neutral colors? Repainting is still a good option if it's been a few years since you last painted. Scuff marks and dings are more noticeable on lighter colored walls. Fortunately, you can make your walls look brand new again with another coat or two of paint.
Choosing popular paint colors may also boost your sales price. When Zillow examined photos of sold houses around the country, it discovered that homes with bathrooms painted pale blue to soft periwinkle blue sold for $5,440 more than expected. Although color preferences are constantly changing, keeping with the latest trends is a simple way to improve value.
Repair or Replace
Wear and tear on floors can be an issue after just a few years, particularly if you have carpeting. Replacing worn or stained carpeting or damaged floor tiles or hardwood flooring may cost a few thousand dollars but will make your home much more attractive to buyers.
Examine your home from the basement to the attic and make a list of items that need to be repaired or replaced. Replace burnt-out light bulbs and torn or damaged window coverings. Repair doors that don't hang correctly, windows that don't open easily, or electrical outlets that no longer work. Check the bathroom and kitchen for leaks or dripping faucets. Leaks aren't always obvious. Open cabinet doors and check for wet spots under the sink.
Make sure appliances and fixtures work properly. Replacing outdated kitchen appliances, counters and cabinets will make the room more appealing to buyers and may help you justify a higher price for your home.
"Repair and replace" also applies to the exterior of your home. Fix or replace loose siding, brick or stonework if necessary. Tidy up the front of the house too. Weed flower beds and spruce them up with new plants and colorful flowers.
Declutter
Your home doesn't have to be littered with toys or stacks of magazines or papers to seem cluttered in a home buyer's eyes. If you're planning to sell:
Store Collectibles: You don't have to remove your entire collection, but you may want to keep just a few items on display. In addition to decreasing visual clutter, storing collectibles can eliminate concerns about theft when buyers visit your home.
Put Kitchen Gadgets Away: Too many gadgets and small appliances on display can make your kitchen look cluttered and may convince buyers that the room doesn't have enough counter space.
Clean Your Closets: Buyers may have concerns about space issues if your closets are jam-packed. Donate clothing that hasn't been worn in a year or two, re-distribute the clothes among other closets, or rent a storage unit.
Stage Your Home
You might assume that buyers could look past bright paint colors or rooms stuffed with furniture to recognize your home's potential, but that's not always the case. In fact, 83 percent of buyers' agents said staging made visualizing the property as a future home easier, according to a National Association of Realtors survey.
In addition to decluttering, staging can involve rearranging the furniture or even placing a few pieces in storage if rooms look a little cramped. Open windows and blinds to make rooms feel light and airy. Remove personal photographs and put away artwork that buyers may find disturbing or objectionable. Keep in mind that everyone's definition of disturbing varies. You might think that your collection of clown figurines is fun and whimsical, while some buyers may find the clowns frightening.
Targeted staging can make your home more appealing to specific types of home buyers. If your potential buyers include families with young children, add a few strategically placed toys and place a colorful comforter or bedspread on the bed in a spare room. Are you targeting empty nesters looking to age in place? Turn your first-floor guest room into the ultimate master bedroom suite by updating bedding, window coverings and outdated flooring.
It's much easier to sell your home when it's clean and updated. After you put your house on the market, take a look at the executive homes at Country Classics at Hillsborough. The four-bedroom, 2.5-bath homes offer large floor plans, ample room for entertaining, spacious master bedrooms with sitting areas, chef's kitchens, side-entry garages, family rooms with gas fireplaces and plenty of upgrades. Contact us for information about buying a home during our final phase.
Sources:
National Association of Realtors: Profile of Home Staging
https://www.nar.realtor/research-and-statistics/research-reports/profile-of-home-staging
Zillow: Homes with Blue Bathrooms Sell for $5,440 More Than Expected
https://www.zillow.com/blog/blue-kitchens-sell-for-more-216631/
This Old House: Brokers Tell All: 10 Ways to Boost House Value
https://www.thisoldhouse.com/ideas/brokers-tell-all-10-ways-to-boost-house-value