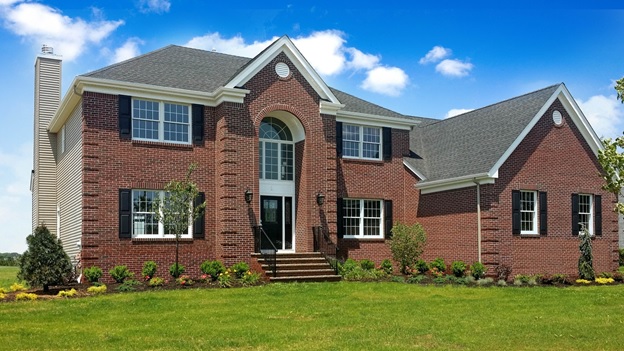 You've probably spent a great deal of time dreaming about the perfect new home. From the welcoming front entry to the spacious family room to the luxurious master bedroom suite, the house of your dreams includes all of the features and amenities that make a home comfortable and attractive. Unfortunately, a few common mistakes can prevent you from turning your visions into reality when you're building a new home in Central New Jersey. Keeping these four mistakes in mind during the home building process will help you avoid buyer's remorse.
Settling for a Less-Than-Ideal Location
It's easy to become so focused on your new home's floor plan and features that location becomes a secondary concern. Before you buy, consider:
The Commute: Visit the community during morning and afternoon rush hours for an accurate look at the traffic in the area.
Lot Location: It's difficult to visualize a lot based on a map alone. Before you make a decision, visit the new home community and take a look at potential lots. Although you'll have to use your imagination, a visit will help you decide the ideal size for your backyard and your preferences for the perfect lot location.
School District Reputation: It pays to buy a home in a highly regarded district in the area, even though you may pay a little more initially.
Choosing the Wrong Floor Plan
The ideal floor plan meets your needs now and can change to adapt to your needs in the future. Although you certainly can build an addition or expand the kitchen later, renovations will be more expensive than selecting a floor plan that actually meets your requirements.
When evaluating floor plans, consider how many bedrooms you'll really need. Is there a possibility that you might add another child to your family or take in an elderly relative eventually? Does the floor plan you like offer flexibility? Could a home office or study be turned into a first-floor bedroom if needed?
What about the kitchen? If you rarely prepare meals, a space that's a standard size may be adequate. If you cook often or host holiday meals, you'll want a large kitchen with plenty of room for guests or multiple cooks.
Making Changes Once Construction Has Begun
Changes can be made during the construction process, but they'll increase your costs. Luckily, you can avoid second-guessing your choices simply by carefully considering the features, amenities and finishes you need and want before building begins.
Country Classics at Hillsborough offers a design studio that showcases samples of flooring, cabinets, countertops, faucets and fixtures, doors and other items. It's much easier to make decisions when you can see and touch the materials that will be used in your home. Working with a designer, you can narrow down choices and consider which upgrades will truly improve your home.
Not Choosing the Right Upgrades for You
Thanks to the abundance of options and upgrades home builders offer, it's easy to personalize your new home. In most cases, upgrading carpeting or selecting a unique front door won't significantly increase your budget. More substantial changes, like choosing to fully finish your basement or buying high-end appliances, can certainly be appealing but may not make your "must have" list initially.
If you want to avoid sticker shock, choose upgrades carefully and prioritize your choices to features that will improve your home's function, appearance or comfort.
However, bypassing upgrades that could add value to your home can also lead to regrets. In fact, every time you walk into your family room, you may think, "I really should have paid for hardwood flooring." Choosing quality upgrades and finishes will help you protect your investment by increasing your resale value when you eventually decide to sell your home.
Some upgrades that offer exceptional value include energy saving and green features, expanded garages, additional full bathrooms, first-floor bedrooms and almost any kitchen design or structural upgrade.
Are you looking for a new home in Central New Jersey? Country Classics at Hillsborough, now in its final phase, offers four-bedroom, 2.5 bath executive homes with plenty of thoughtful features and amenities. Contact us for information on floor plans and available lots.
Sources:

National Association of Home Builders Green Building Practices Becoming the Standard for New Homes

http://nahbnow.com/2019/01/green-building-becoming-the-standard-for-new-homes/

Freshome: 10 Mistakes to Avoid When Building a New Home

https://freshome.com/moving/10-mistakes-avoid-when-building-new-home/