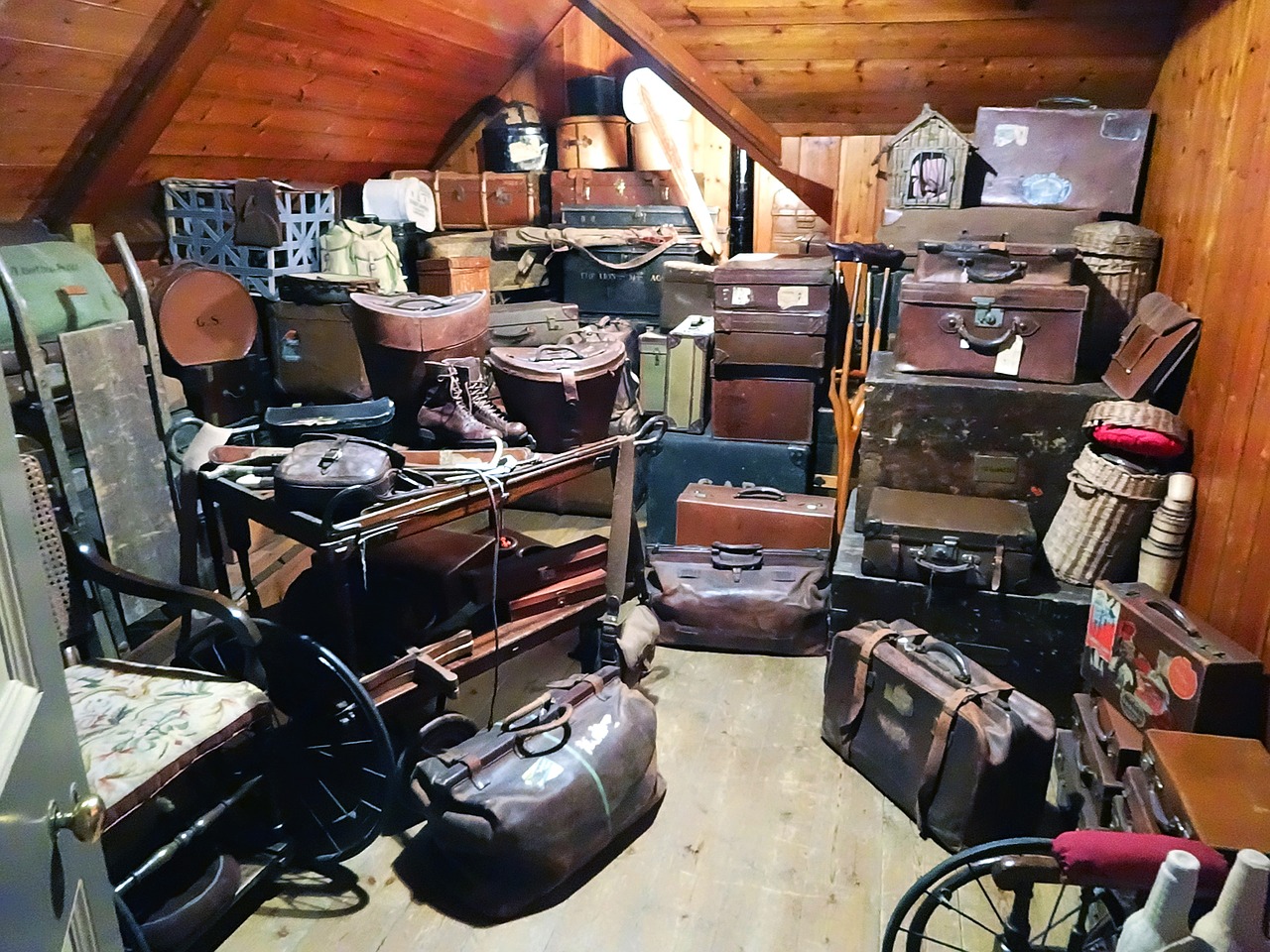 Are there boxes in your basement or garage that haven't been opened since your last move? Chances are that those boxes, and a few new ones, will never be opened in your new home either. Performing a purge before moving day can help you avoid clutter in your new home and reduce the time it takes to unpack boxes. These tips can help make decluttering your New Jersey home a simple process.
Buy a Few Containers
You'll probably want to separate the items you purge into several categories, such as "trash," "donate," "sell," or "give to a family member." Stacking these items in a corner of a room can make it difficult to truly declutter. Before long, they take up all the available floor space, making it impossible for you to work.
Instead, buy a few bins or containers and put them in the garage or basement when they're full. Place the contents of your trash bin on the curb every week, and make regular trips to donation centers to prevent the bins from taking over the garage.
Start Small
Decluttering can quickly become overwhelming if you start in the biggest room in your home. Instead, choose the smallest, least cluttered room to begin the process. Although you may only need to remove one or two items from the powder room, the psychological benefit of starting your purge is invaluable. Once you've successfully decluttered one room, the task may seem less daunting when you move on to a slightly larger room.
Begin Early
Start the decluttering process as soon as you sign the contract for your new home. Although construction of your home may take months, time will go by very quickly. If you wait until the month before you move, you may soon become overwhelmed by the decluttering process and decide it's easier to just instruct the movers to pack everything.
Make a Few Rules
You've probably read advice from experts who recommend throwing out or donating clothing or other items if you haven't worn or used them in six months. While that may be good general advice, it's not necessarily the best plan for you. You may only use some items once every two or three years, but that doesn't mean you should get rid of them. Devise your own rules regarding when you'll throw away or donate:
Clothing

Keepsakes

Tools

Sports equipment

Toys and games

Linens

Old home improvement supplies
Don't Become Too Sentimental
It's hard to get rid of anything if you're sentimentally attached to everything. Although you'll probably want to keep your son's first pair of shoes or your daughter's spelling bee trophy, do you really need to move Barbie's now broken Dream House or a box of Legos with half of the pieces missing to your new home? Before you decide to keep an item, ask yourself:
Will I ever use it again?

Do I have one or more of the same item?

Is it a one-of-a-kind item, or can I buy another eventually if needed?

Is it broken?

Is it expired?

Does someone else in the family want it?
Get the Kids Involved
Whether your kids are still in school or on their own, include them in the decluttering process. Let them make the decisions about which toys or items from their childhoods to keep or donate (with a little help from you if they're young.)
Create a Storage Plan for the New House
Think about where you'll put items in your new house. If you can't think of a convenient place to store the surfboard you used once in 20 years, it probably doesn't need to make the trip.
One of the best things about moving into a new home is the abundant storage. Pantries, walk-in closets, garages and full basements offer plenty of room for your things. Unfortunately, they also make it possible to hold on to items you no longer need for far too long. Keep in mind that your new storage options can quickly become filled if you pack the moving truck with non-essential items.
Country Classics at Hillsborough offers ample storage for your necessities. Thanks to generously sized walk-in closets, two-car garages, full basements and kitchens and bathrooms with ample storage, there's plenty of room for your essentials. If you're interested in purchasing one of the four-bedroom, 2.5 bath executive homes for sale in our final phase, get in touch with us soon.
Sources:
The Spruce: How to Declutter Every Room in Your Home?
https://www.thespruce.com/decluttering-your-entire-home-2648002
Rent.com: How to Declutter Before a Move
https://www.rent.com/blog/how-to-declutter-before-a-move/
Realtor.com: How to Declutter Before Moving
https://www.realtor.com/advice/move/how-to-declutter-before-moving/