Choosing a homesite is one of the most important decisions you'll make when building a new home in Central New Jersey. If you don't choose well, you may regret your choice for years to come. Fortunately, you can avoid buyer's remorse when selecting a home site by following these tips.
Consider the Convenience Factor and Shape of Each Home Site
Do you want to live close to the community's entrance to shorten your commute? Would you like your home to be near certain amenities, such as playgrounds? Some lots are more convenient than others, particularly in very large new home communities.
In addition to standard lot sizes, you'll want to also consider corner and irregularly shaped properties. Corner home sites are sometimes larger and offer a little more privacy since you'll have neighbors on one side only. The home site could be a little noisier, and you may want to consider how much traffic goes by the location.
Irregularly shaped home sites may be larger than common rectangular home sites and can offer more privacy, depending on their configuration. If you would like to create a garden or add a pool to your new home, an irregularly shaped home site that has minimal square footage in the rear of the house wouldn't be the best choice.
Think About Noise
During the morning and afternoon rush hours, things may get a little noisy if you're living in the thick of the community. When your house is surrounded by other properties, it's only natural that the location would be a little noisier than more secluded homesites. Noise can also be a concern in homes that back to local roads. If you prefer a more quiet location, you may want to consider a home site near the edge of the community or one that borders wooded areas.
Evaluate for Privacy
Noise isn't the only concern if you choose a location in the heart of the community. Lack of privacy may also be an issue, although selecting a new home community with large home sites can minimize your concerns. If you enjoy interacting with your neighbors and chatting with passersby, these home sites offer the ideal location. When privacy is a concern, a home site that backs to the woods, or is located at the end of a cul-de-sac may be a better option for you.
Ask About Future Plans
A home with no neighbors in the back may seem perfect now, but your privacy will quickly disappear if the builder is planning a second phase of the project. You can avoid disappointment by asking the builder if additional phases are planned. Although your builder can provide information on the future of the new home community, he or she won't necessarily know what local municipalities have in mind for properties that may border yours. Call the township or local government's planning office and ask if the municipality plans to develop the land next to your lot.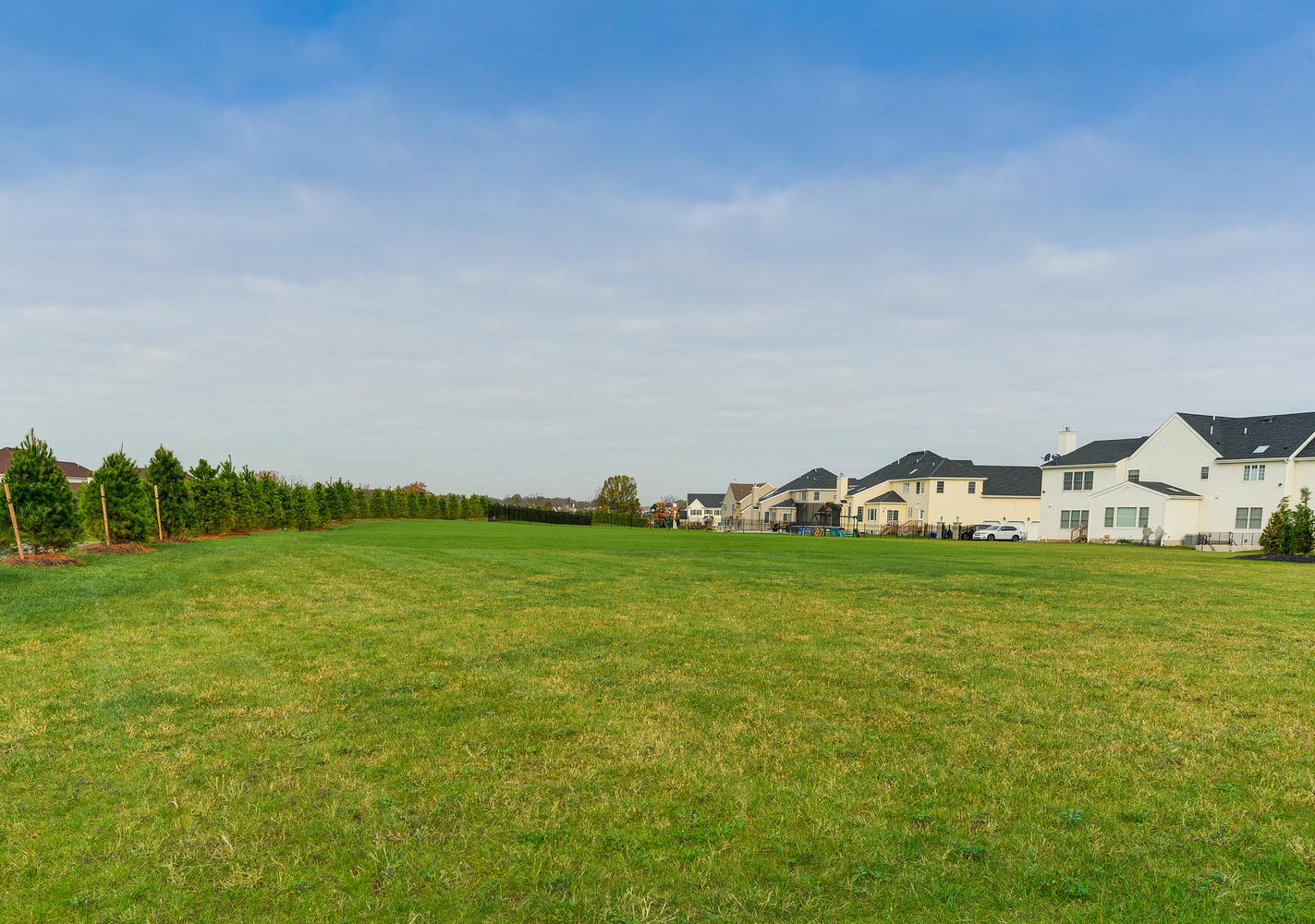 Price is an Important Factor
Extra-large home sites, irregularly shaped home sites, corner home sites or those that offer a wooded view may cost more than standard-sized rectangular yards. You'll need to decide if the extra cost justifies the advantages of these home sites. Keep in mind that although these home sites cost more, they'll also help boost the price of your house if you eventually decide to sell it.
Develop a Ranking System
A home site ranking system will help you quickly eliminate unsuitable home sites and streamline the home site selection process. Assign each available home site a number from one to five, based on the factors you've determined are most important to you. For example, if you prefer a large home site that offers plenty of privacy, a corner home site may rate a three, while the spacious lot that backs to the woods in a cul-de-sac will score a five.
Online maps of new developments provide important information about available home sites, but there's no substitute for a visit to the community. Country Classics offers spacious home sites in a quiet setting close to all the amenities you need. Contact us for information about available home sites in Central New Jersey.
Sources:
Chicago Tribune: A Lot to Consider When Selecting a Lot
http://articles.chicagotribune.com/2009-01-30/entertainment/0901280874_1_subdivision-lot-location-floor-plans
Better Homes and Gardens: How to Select a Building Lot
http://www.bhg.com/home-improvement/advice/how-to-select-a-building-lot/