Are you considering relocating but aren't quite sure where you want to live? Making a move to the Garden State offers many advantages. Here are ten reasons that living in New Jersey is so appealing.
Easy Access to Big Cities
New Jersey boasts small towns and quaint charm, but it's also within easy access to several large cities. No matter if you're looking for a weekend getaway or quick day trip, New Jersey provides an easy (and beautiful) route to all nearby large cities. Come and visit New York City, Syracuse, Boston, Washington DC, Pittsburgh, Philadelphia, and more!
The best part of living near big cities is the culture, history, and experiences they offer. Imagine being able to take your kids to the MET on a day trip, or to see Niagara Falls on a weekend road trip. Living in New Jersey means being able to pack a bag, hop in the car, and head out for a completely new atmosphere and experience within a matter of hours.

Perks of Being the "Garden State"
New Jersey consistently boasts being one of the highest producers of fruit and vegetables in the United States. Ranking in the top ten for multiple berries, New Jersey is the perfect place to live if you love farm to table freshness!
Plentiful Job Opportunities
Jobs are plentiful in New Jersey. In fact, more than 4.5 million people are employed in the state Major employers include:
Citigroup

Met Life Insurance

Sanofi-Aventis

Johnson & Johnson

Robert Wood Johnson University Hospital

Daiichi Sankyo

Pfizer

AT & T

Verizon

Linde America

Bank of America Merrill Lynch

Novo Nordisk

Celgene

Quest Diagnostics

Bristol-Myers Squibb

Rutgers, The University of New Jersey

Princeton University
New Jersey is also home to many small businesses and non-profit organizations. If you've always dreamed of starting your own company, you'll find plenty of potential customers in the state. New Jersey may be small, but it's home to 9 million people.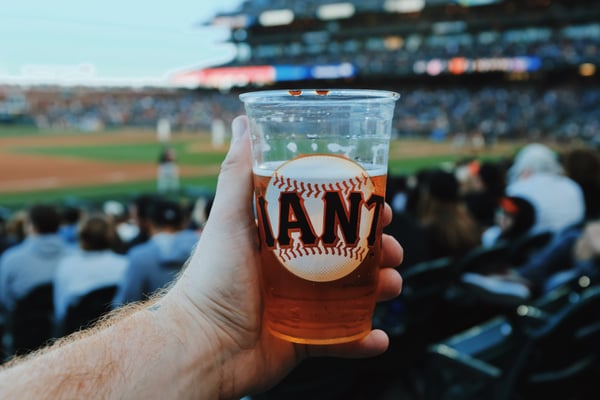 Winning Sports Teams to Cheer On!
Have you been dying to root on a winning team? You may overlap some teams with New Yorkers, but if you can get past that then New Jersey is your place.
From the Devils hockey team to the Red Bulls soccer team, and the Giants and Jets football teams who both play in New Jersey to the Division I collegiate teams in New Jersey, you'll have plenty of games to watch at your local pub (or go see in person)!
New Jersey Offers a Convenient Location
Do you work in Philadelphia or New York City? Many people who work in these major cities call New Jersey home. No matter where you live in New Jersey, you're not far from a major highway, such as I-95, I-287, the Garden State Parkway or Routes 202, 206 or 22. If you prefer to catch up on your reading or emails during rush hour, bus and train routes offer convenient commuting options.
Whether you're traveling out of town on business or finally taking a long-awaited business, you won't have to travel far to board a plane. Newark International Airport, Trenton-Mercer Airport and even JFK, LaGuardia and Philadelphia International Airports aren't too far away.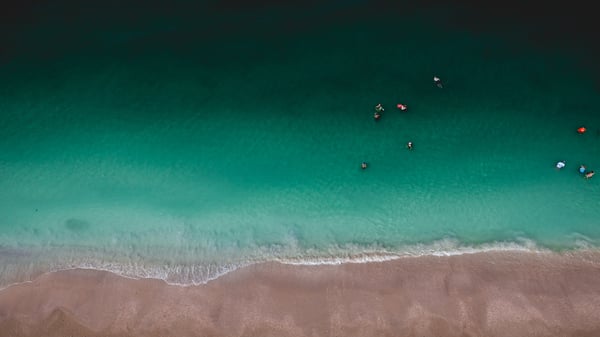 How Many Other States Have Both Mountains and Ocean Beaches?
"The Garden State" may seem like a strange nickname for the most densely populated state in the country, but despite its large population, New Jersey still offers plenty of open spaces. In the northern and central part of the state, old-stand forests cover the Kittatinny, Watchung and Ramapo mountain ranges. The mountains are popular destinations year-round and offer skiing, hiking, bird watching, fishing, camping and other activities.
During the summer, residents flock to the state's beaches for a little swimming, surfing or boating. State and local parks, like Sourland Mountain Preserve in Hillsborough, make it easy for residents to enjoy nature without traveling far. The Preserve's 4,000 acres offer plenty of space for mountain biking, hiking, horseback riding and bouldering.
You Won't Have to Pump Your Own Gas
On cold, raw, rainy days, there's nothing better than remaining in your car while the gas station attendant fills your tank. It might not be big perk, but New Jersey's ban on self-service pumps can make life just a little bit easier. Oregon, the only other state to legislate full-service pumps, recently changed their law to allow self-service in rural areas in some cases. Although there's occasionally some rumbling about lifting the ban in New Jersey, it remains in place for the foreseeable future.

You'll Get to Experience Four Seasons
Do you enjoy the gradual cool down when summer slides into fall or do you prefer the excitement that surrounds the first snowfall of the year? No matter which season is your favorite, you'll get to enjoy four distinct seasons when you live in New Jersey.
The State Offers a Reciprocal Tax Agreement with PA
The state's reciprocal tax agreement with Pennsylvania means that you pay taxes in the state where you live, rather than where you work. Although there was concern last fall that the agreement would be discontinued, the Governor announced that it won't be affected.
Your Children Will Receive an Excellent Education
New Jersey schools are consistently ranked among the top in the nation. Niche.com gives several central New Jersey school districts high marks in its New Jersey ranking, including Montgomery Township (5th), Hillsborough (23rd) and Bridgewater-Raritan (34). The state also offers a variety of options if you or your children want to further your education. Princeton University, The College of New Jersey and Rutgers, the State University of New Jersey are all in close proximity to central New Jersey.
Are you ready to pack your belongings and head to New Jersey? We welcome new residents at Country Classics and will work hard to help you find the perfect house. Our Central New Jersey communities offer spacious new homes with all the amenities you desire. Call us today to learn more about our current floor plans and availability.


Sources:
ChooseNJ: New Jersey Profile
http://www.choosenj.com/stats-and-facts/new-jersey-profile
Niche.com: 2017 Best School Districts in New Jersey
https://www.niche.com/k12/rankings/public-school-districts/best-overall/s/new-jersey/