Have you ever wondered what factors play a role in new home pricing? Everything from location to upgrades to landscaping can affect the cost of your New Jersey home. Here are a few factors that influence the price you'll pay for your new house.
Location
You'll pay more for a house in a desirable neighborhood. Factors that determine what makes a particular neighborhood desirable include:
School District: Houses in high-performing school districts cost more than those in underperforming or unsafe districts. School district quality is an important consideration, even if you're an empty nester or don't plan to have any children. Although you may not care about the schools, future buyers just might. Buying a home in a good school district will make it much easier to sell your home one day.

City or Suburb:

TV shows may make living in the big city look appealing, but many homeowners aren't convinced. Sixty-four percent of buyers surveyed by the

National Association of Home Builders

preferred a suburban setting, while just 11% wanted to live in the city. (Twenty-four percent of buyers opted for a rural setting.)

Aesthetics: Desirable neighborhoods are attractive. Yards are tidy, streets are tree-lined and in good repair, and sidewalks are smooth and free of cracks.
Recreation: Amenities like parks, community centers and community pools increase desirability.
Proximity to Services: Although most people don't want to live next to a gas station or grocery store, they also don't want to travel far to reach them either. The best neighborhoods are insulated from business districts but still only a short distance away.
Transportation Options: Neighborhoods close to public transportation and major highways are ideal for people who don't want to spend a minute more than necessary commuting.
Home Values: The values of existing homes help owners and home builders determine pricing when they sell houses.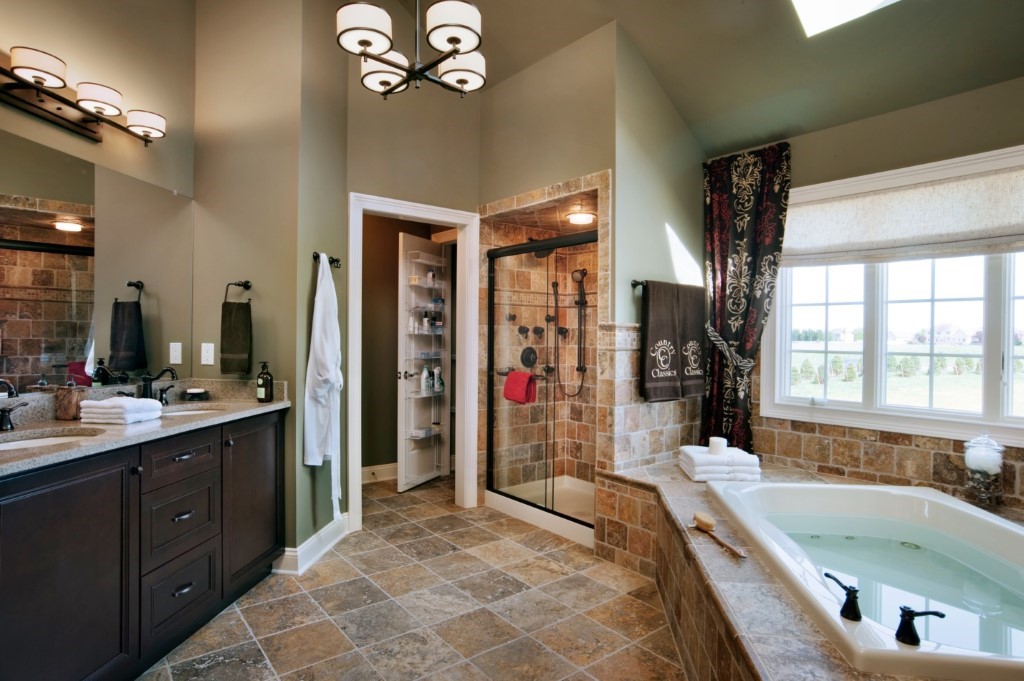 Home and Lot Size
The bigger the house, the more it will cost. Big houses require more wood for framing, more concrete for the foundation, more kitchen and bathroom cabinets, and more hardwood flooring or carpeting.
In addition to the square footage of your home, the size and orientation of your lot also influences cost. Large lots are pricier, but size isn't the only factor that affects costs. You'll also pay more for lots that back to wooded areas, offer impressive views of the area, or aren't located next to busy roads.
Interiors
Homes with well-thought-out layouts are in higher demand than those that require you to trudge through a maze of rooms just to find the powder room. Although the features that home buyers want varies depending on price range and area, large family rooms, spacious gourmet kitchens, home offices and luxurious master bedroom suites can increase a home's value significantly.
It pays to wait for a home that has an ideal layout if you're looking for a new home. If you settle for a house that's good enough but doesn't truly meet your needs, you may need to remodel it in five or ten years.
Kitchens and bathrooms make up a significant portion of the cost of building a new home. Unlike the living room or guest room, these rooms require plumbing, complicated electrical work and expensive cabinetry, countertops and flooring. Although it's true you can renovate a kitchen or bathroom, it's much less costly to add the features you want during construction.
If you're like most discerning buyers, you won't be satisfied with a small, basic, cookie cutter kitchen. Large islands and pantries, comfortable seating areas and smart appliances that can be controlled remotely from your cellphone enhance the beauty of your home, offer convenience, add value and make your home more attractive to future home buyers.
Adding a few technological touches to your master bathroom can increase the cost of your master bedroom suite by thousands of dollars. From steam showers that can be controlled with your smartphone to hands-free faucets to colorful chromatherapy tubs, manufacturers offer plenty of fixtures and gadgets that make your bathroom more comfortable and environmentally friends.
Landscaping
Do you envision a backyard filled with trees, flower beds, shrubbery and a koi pond when you imagine your ideal property? You'll need to pay more for those landscaping features. Your builder's landscaping package may include a few shrubs and sod, but might not feature the type of plants you prefer. Upgrading will allow you to choose the number or type of plants, shrubs and trees you want. You may also want to upgrade your outdoor area with an oversize deck or patio if an outdoor entertaining list is high on your list of desired features, or add a fence to the backyard.
Decks and Patios
It's easy to forget about outdoor spaces when you're mulling the advantages of quartz countertops versus soapstone or considering whether you want to extend the family room. Decks and patios effectively increase your square footage during the warmer months of the year and offer the ideal place to relax with a cup of coffee before work or entertain the entire neighborhood for a pre-fireworks party on the 4th of July.
Remodeling.com's 2019 Cost vs. Value Report estimates the average cost of a basic wood deck addition at $13,465 in the Middle Atlantic area and puts the cost of a backyard patio at $58,027. Of course, if you're building the house of your dreams, basic just won't do. You'll pay more to create an expansive flagstone patio with outdoor kitchen or a two-level deck with multiple seating areas and a fireplace.
Technology
Would you like to use a smart home system to control your lights, appliances, sound system, doorbell camera, doors, windows, thermostat, shades and security system? Installing these features will add to the cost of your home, but again, it's much easier to add high-tech features or even extra outlets and lights when your home is being built.
Should you ever decide to move, smart home technology will help you get the best price for your home. According to a Coldwell Banker smart home survey, 77 percent of buyers want a home with a smart thermostat, 75 percent want smart fire detectors, 66 percent prefer smart camera installations and 63 percent want smart lighting systems.
Upgrades
Upgrades are hard to resist when you're purchasing a brand new home. After all, who wouldn't want upgraded cabinets or an expanded family room? If you're like most home buyers, you'll probably want to add at least two or three upgrades to your new home. Upgrade fees can range from a few hundred to thousands of dollars and can greatly increase the cost of your new home. Common home upgrades include:
Cabinets and countertops in the kitchen and bathrooms

Lighting and outlet additions and upgrades

Premium front doors

Flooring and tile

Paint colors

Siding or façade upgrades

Moving the laundry room from the first to the second floor

First-floor bedroom suites

Garage expansions

Room expansions

Room additions

Bathroom or powder room additions
Are you ready to make the move but haven't found the right home yet? Learn more about our latest new home communities on our website!
Sources:
Consumer Affairs: Top 10 Considerations When Buying a House
https://www.consumeraffairs.com/news/top-10-considerations-when-buying-a-house-061913.html
Better Homes and Gardens: How to Select a Building Lot
https://www.bhg.com/home-improvement/advice/how-to-select-a-building-lot/
HGTV: How to Buy in New Construction
https://www.hgtv.com/design/real-estate/how-to-buy-in-new-construction
Zillow: 10 Things That Make a Home a Good Home
https://www.zillow.com/blog/10-things-that-make-a-home-a-good-home-88384/