Snow, wind, rain and ice can take a toll on your house during the fall and winter months. Fortunately, you can keep your Central New Jersey home in good condition simply by making the time for a little home maintenance and cleaning this fall. Taking care of these important chores will help you avoid costly repair or replacement bills in the spring.
Winterize Water-Based Systems
Outdoor pipes can freeze if even a small amount of water remains in them when temperatures drop. Drain water from your outdoor faucets and sprinkler system before cold weather arrives to avoid a plumbing emergency. Do you have a swimming pool? Winterization will extend the life of your pool, keeping it in good condition for years to come. If you use a pool service, winterization may be included in your yearly contract.
Remove Debris from Your Gutters
Leaves, sticks and debris tend build up in gutters over the course of a year. Unfortunately, clogged gutters can be a problem even if you don't have any large trees on your property yet. Overflowing water from blocked gutters can make its way into your walls and ceilings, causing significant damage and increasing the risk of mold growth. Cleaning your gutters in the fall is a simple, inexpensive way to prevent expensive damage to your new home.
Trim Tree Branches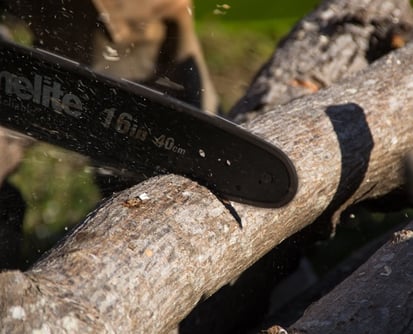 Have a few tree branches started to creep dangerously close to your house? During winter ice storms, branches can break off, damaging your roof, windows or siding. Encroaching tree branches also offer convenient pathways for squirrels and other critters. If you happen to have a small hole in the flashing between the siding and the roof, you may soon hear tiny feet scurrying through your attic.
Animals, even small ones, can be destructive and may damage insulation, wood and wiring. They also use your attic as a bathroom, leaving you with a smelly, unhealthy mess to clean up.
It's much easier to prevent animals from entering your attic than deal with the aftermath of a squirrel invasion. Trimming trees, whether you do the job yourself or use the services of a tree service company, will help you protect your investment in your home.
Reduce Your Risk of Injury or Illness
Carbon monoxide poisoning often occurs during the fall and winter months when people begin to turn on their heating systems. Fifty-thousand people visit emergency rooms every year due to carbon monoxide poisoning, according to the Centers for Disease Control and Prevention. You can prevent poisoning by:
Cleaning vents and flues every year
Testing your carbon monoxide detector every month during heating season
Turning off your car as soon as you enter your garage
Setting up yearly service appointments for your heating system
Not using generators, gas-powered equipment inside your home or within 20 feet of it
Keeping boxes, papers and other flammable materials away from furnaces, hot water heaters
If your carbon monoxide and smoke detectors are battery operated, change the batteries every six months.
Test Your Generator
It has been a while since we've had a bad snowstorm in New Jersey, but you never know when a nor'easter will knock out power for days. Testing your generator now can help you avoid an unpleasant surprise during the middle of a raging storm. If the generator doesn't start or frequently stops, you'll have plenty of time to repair or replace the unit before bad weather strikes.
Think Spring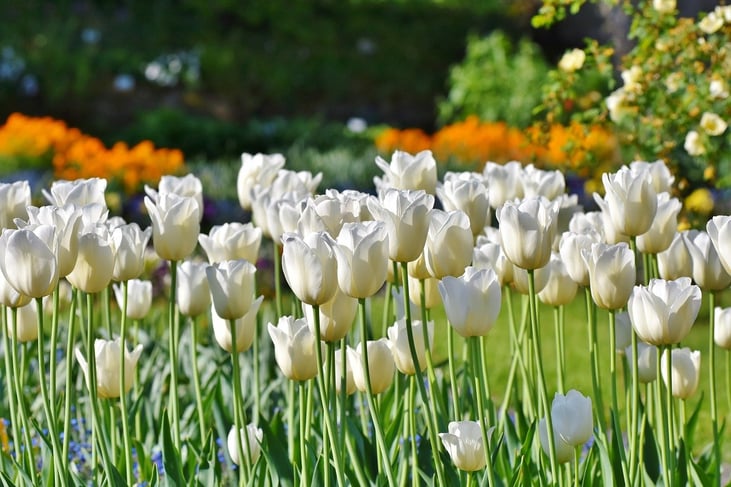 Fall is the perfect time to plan your spring landscape. With summer still fresh in your mind, review what did and didn't work in your flower beds and garden. Are you considering changing the layout of your flower beds or garden? Use a hose or length of string to plot the new configuration. Take a few photos to ensure that you won't forget the details of your brilliant new design when it's time to plant in the spring.
Autumn is the ideal time to plant tulips, daffodils, crocus, anemone, buttercups, allium and other types of spring-flowering bulbs. The New Jersey Agriculture Experiment Station at Rutgers, the University of New Jersey, recommends planting bulbs from mid-September through October when the soil temperature drops below 60 degrees. Planting bulbs in advance of the first frost gives the roots ample time to develop.
Lower Your Utility Bills by Sealing Air Leaks
Caulk and weather-stripping can fall off after several years, allowing cold air to enter your home. Set aside an afternoon to inspect windows and doors and replace weather-stripping and caulk as needed. When you conduct your inspection, also look for gaps around pipes, wires, the foundation, vents and fans, and seal these areas too.
Prepare Your Deck, Patio or Porch for Fall and Winter Weather
Your outdoor furniture may be weatherproof, but it's not a good idea to leave it outside during the fall and winter months. Snow and ice can damage furniture and cause it to fade or wear faster. When you're not using furniture regularly, small creatures and insects may move in, building webs and nests under your chairs and tables or taking up residence in your grill.
Before you store your furniture remove debris and clean it thoroughly. Clean patios, porches and deck floors and rails with a mild cleaning solution once your remove the furniture. Examine railings and steps for signs of damage or loose or popped nails and screws and make needed repairs.
Organize Your Winter Equipment
If it snowed today, could you find your boots, snow shovels and antifreeze? Avoid frenzied, last-minute searches by organizing the things you'll need for winter now. Locate shovels, antifreeze, scrapers, snow melt, snow blowers and other items and place them in a convenient location.
Check for Damage or Wear
Minor problems quickly become major ones if they're ignored. Even a small section of warped or rotted wood can let moisture into your home, causing major mold issues. Cracks in your foundation can still cause issues with mold or pests, even if they don't affect the structural integrity of your house
Identifying and repairing these problems in the fall will not only prevent spring headaches but also help you avoid costly repair bills. Check your windows too when you conduct an inspection of your home's interior. Small cracks can go unnoticed, particularly in basement windows.
Do you develop cabin fever during the winter because your house just isn't big enough? Discover the new construction homes built by Country Classics, which offer plenty of space year-round. Contact us today to see how you can become our newest homeowner.
Sources:
CDC: Carbon Monoxide Poisoning Prevention
https://www.cdc.gov/features/copoisoning/index.html
HGTV: Are You Cleaning Your Outdoor Furniture the Right Way?
https://www.hgtv.com/design/outdoor-design/outdoor-spaces/how-to-clean-outdoor-furniture