When new homeowners add personal touches to their new homes, they often overlook one important area – the walk-in closet. Today's walk-in closets aren't afterthoughts, but stylish rooms that just happen to hold your clothing. These six closet types offer a little inspiration for creating the perfect closet in your New Jersey home.
Traditional
When the rest of your house is traditional, it doesn't make sense to settle for a utilitarian walk-in closet. Dark wood and beautifully executed shelving and drawers help this closet blend in with your decorating scheme.
Bright and White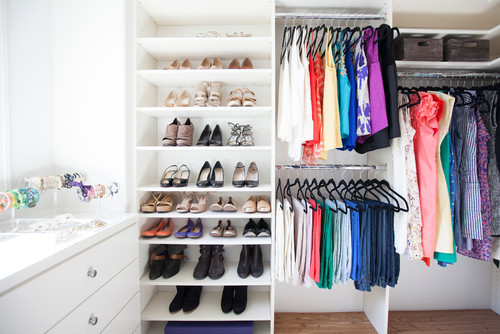 An all-white design theme brightens windowless closets and gives the space a clean, airy look. Adding ample storage for shoes means you'll never have to rummage around your closet looking for the missing mate to a pair of shoes.
Light-Filled
If you're lucky enough to have closet with windows, emphasize them with striking window treatments or simply leave them unadorned to allow maximum light. Don't have windows in your closet? Turn an unused bedroom into the walk-in closet. Take advantage of the square footage by lining the walls with shelving and drawers and adding a center island to hold jewelry, scarves, ties, belts and other smaller items.
Elegant
Adding glass-fronted doors and furniture-quality chests add instant elegance to any closet. A one-of-a-kind chair and a vintage chandelier provide upscale touches.
Contemporary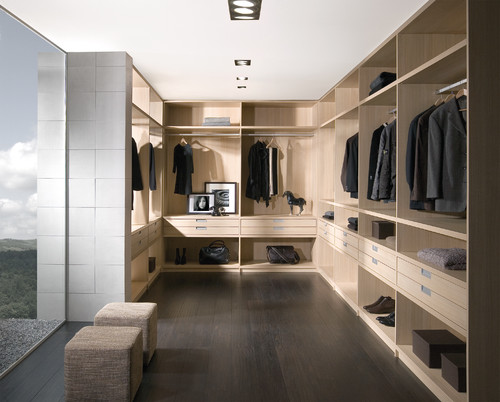 Is your style bold and modern? Dark flooring and storage solutions with sleek lines turns any walk-in closet into the ultimate contemporary space. An abundance of shelves, rods and drawers helps you maintain that spare aesthetic that distinguishes contemporary design.
Minimalist Closet
Prefer a more minimalistic approach to decorating your walk-in closet. Embrace the spare Scandinavian look with plenty of open shelving, light-colored wood and floors, and white walls.
Need more space for your belongings? Country Classics homes offer large walk-in closets in every primary bedroom. Our new construction home communities are conveniently located near major employers and are within commuting distance of Philadelphia and New York. Contact us today to learn more about our current availability.