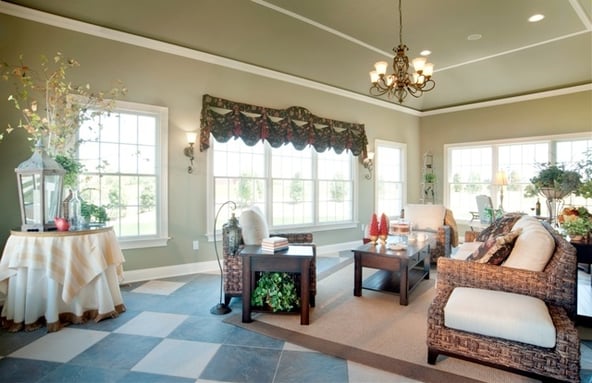 If you've ever lived in an older house, you've probably wished your home was bigger or configured differently. While the house may have been perfect for its original owners, it might not have quite met your needs. Because adding an addition to an existing home can be costly, homeowners often decide to forego improving their homes. Luckily, your dollars go much farther when you choose a new home and select upgrades that reflect the way you live. These three upgrades will not only increase the value of your New Jersey home, but also make it truly your own.
Adding a Bedroom to the First Floor
No matter how much you like your guests, it's always nice to retire to your own space at the end of the night. When the guest room is just down the hall from the master bedroom, it's impossible to achieve that separation.
Have you ever been a guest in someone's home and had to share a bathroom with the homeowner or other family members? Chances are you couldn't always use the bathroom when it was convenient for you or felt you had to hurry when it was your time to shower. When you add a guest room complete with guest bath to your first floor, your friends and family members will never have to stand in line to use the bathroom.

A first floor master bedroom suites make sense if you have teenagers, and you'd like a little more peace and quiet, or if you're planning to age in place. According to the HomeAdvisor 2016 Aging in Place Report, 61 percent of homeowners over age 55 have no plans to move. Although you may be able to negotiate the stairs easily now, arthritis or other mobility issues may affect your ability to walk up or down a flight of stairs in the future. Adding a first-floor bedroom, complete with generously sized bathroom and a walk-in shower, can help you avoid future renovations.
Expanding Your Living Space with a Sun Room or Morning Room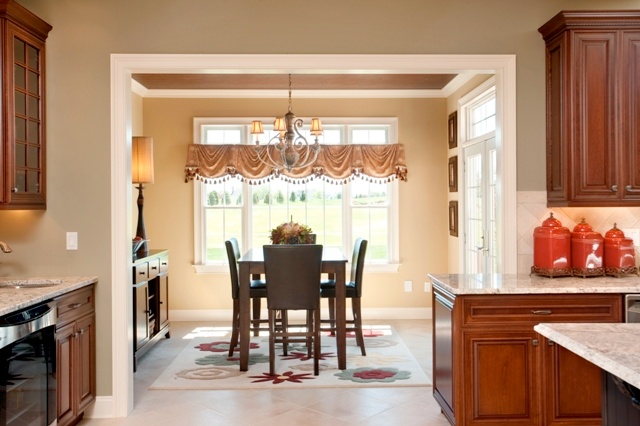 Our British friends have developed a healthy appreciation for the sun room, or conservatory, as the rooms are called in the U.K. Even the most modest homes often contain conservatories that feature abundant windows and offer scenic views of the back garden.Upgrading your new home with a sun room or morning room adds additional living space and brightens your home. When winter weather arrives, or it's been raining for two weeks, it's nice to enjoy nature without getting cold or wet.
Sun or morning rooms offer the perfect place to enjoy your morning coffee, catch up on your reading or share a glass of wine with your spouse or significant other at the end of a busy day. When furnished with comfortable couches, they're also the perfect place for a Saturday afternoon nap. When the time comes to sell your home, potential buyers will be impressed by the bonus space sun that morning rooms offer.
Upgrading Your Garage
Does your family squabble about garage space? It's not unusual for families to have more than two cars these days, yet many homes still only offer two-car garages. When the storm of the century (or at least the decade) hits, one or more of your cars will end up covered in snow and ice, while the others remain clean and dry in the garage.
Upgrading your new home with a three-car garage is a simple way to end the bickering and protect your vehicles. Even if you don't currently have three cars, a three-car garage can increase your home's value and make it more attractive to buyers.
A bigger garage is also idea if you love to tinker. Whether you refinish furniture in your spare time or need space to store your kayaks, it's nice to have a spacious garage.
All of the floor plans at Country Classics at Hillsborough can be upgraded to include a first floor bedroom or guest suite, a sun or morning room, and a three-car side-entry garage. The luxury community features 4-bedroom, 2.5-bath houses that range in size from 3,200 to 4,800 square feet to start. Why not plan a visit to learn more about these and other upgrades?
Sources:
HomeAdvisor: 2016 Aging-in-Place Report
http://www.homeadvisor.com/r/2016-aging-in-place-report/#.WWpbBYTyv3g
New Home Sources: Decisions, Decisions
https://www.newhomesource.com/resourcecenter/articles/decisions-decisions-8-tips-for-selecting-options-and-upgrades-from-your-builder